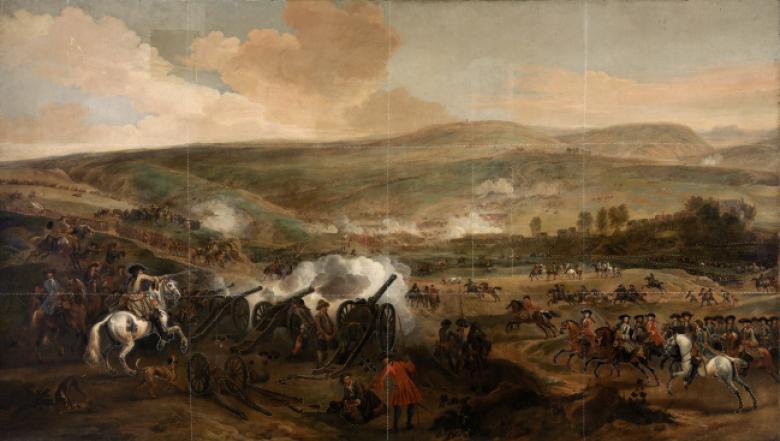 Jan Wyck (1644-1702), 'The Battle of the Boyne', 1693.
Credit
The Battle of the Boyne by Jan Wyck (1644-1702)
| | |
| --- | --- |
| Year | 1693 |
| Size | 223 x 386.5 cm |
| Medium | Oil on canvas |
| Provenance | Bequeathed, Mr G. Jameson, 1936 |
| Number | NGI.988 |
This panoramic landscape painting depicts the battle between King William III and King James II which took place at Oldbridge, on the border of counties Meath and Louth on the 1 July 1690. The point of view is from the vantage point of the Williamites, who were based on high ground north of the River Boyne, looking southwards towards Donore Hill where James II and his troops were based. Although topographically accurate, there is no evidence that Wyck himself was present at the battle. The painting is probably based on drawings by Dutch artist Dirk Maes, who was an eyewitness.