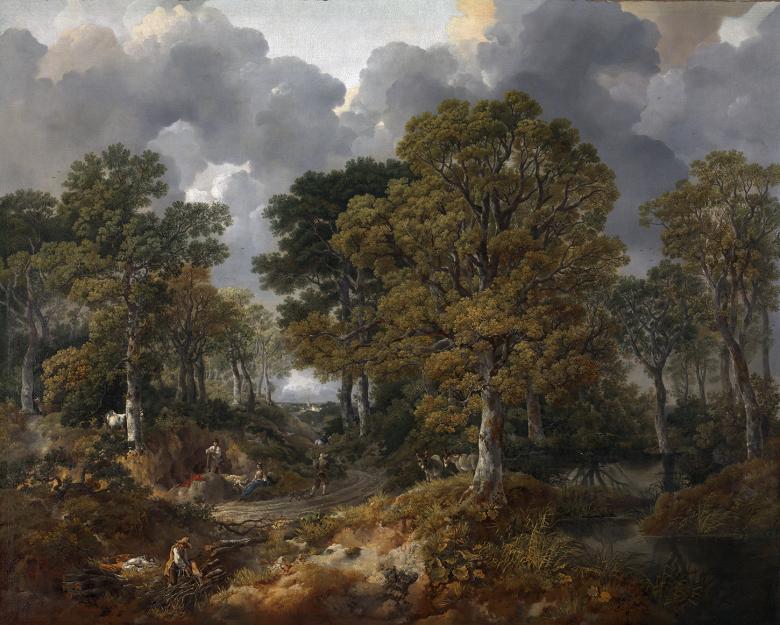 Thomas Gainsborough (1727-1788), Cornard Wood, near Sudbury, Suffolk. © The National Gallery, London.
Credit
5 March – 12 June 2022 
Print Gallery | Admission free – no booking required
For the first time in Ireland, 25 recently discovered landscape drawings by English artist Thomas Gainsborough go on display in Young Gainsborough: Rediscovered Landscape Drawings. Produced in the late 1740s, when Gainsborough was in his early twenties, the drawings offer an intimate glimpse into the early career of the influential landscape artist. They will be presented alongside paintings and works on paper borrowed from collections across the UK and Ireland, including the recently conserved masterpiece Cornard Wood (1748) from The National Gallery, London. Experience the brilliance of Gainsborough's close attention to every detail in nature at this free exhibition.

This exhibition has been organised in collaboration with Royal Collection Trust, York Museums Trust, National Gallery of Ireland and Nottingham Castle.
Curator: Anne Hodge
Video
Curator Anne Hodge introduces the exhibition and shares why it offers visitors a unique opportunity.