Joseph Mallord William Turner (1775-1851), Storm at the Mouth of the Grand Canal, Venice, c.1840. Image National Gallery of Ireland
Credit
1 -31 January 2023 
Print Gallery | Admission free
Turner: The Henry Vaughan Bequest is a popular free annual display of light-filled Turner watercolours, bequeathed by English collector Henry Vaughan in 1900. This year's selection will include the 31 Vaughan Bequest works, and five additional Turner watercolours, alongside eight of the artist's much-loved Liber Studiorum prints.  
Curator: Niamh MacNally
Read five interesting things about Turner here before visiting the exhibition! 
Turner: The Henry Vaughan Bequest, Proudly supported by Grant Thornton, Turner Exhibitions Partner.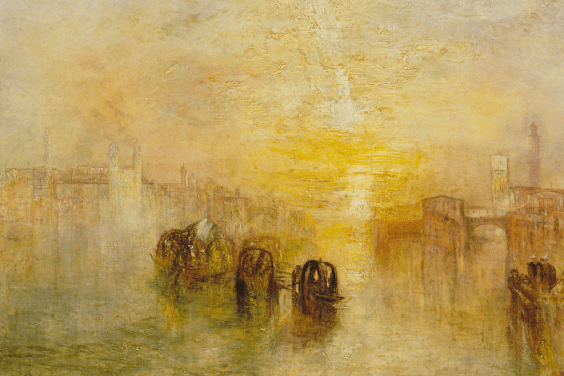 Turner: The Sun is God
Also on display this January is this stunning exhibition of nearly 90 artworks, on loan from Tate. Must close 6 February.