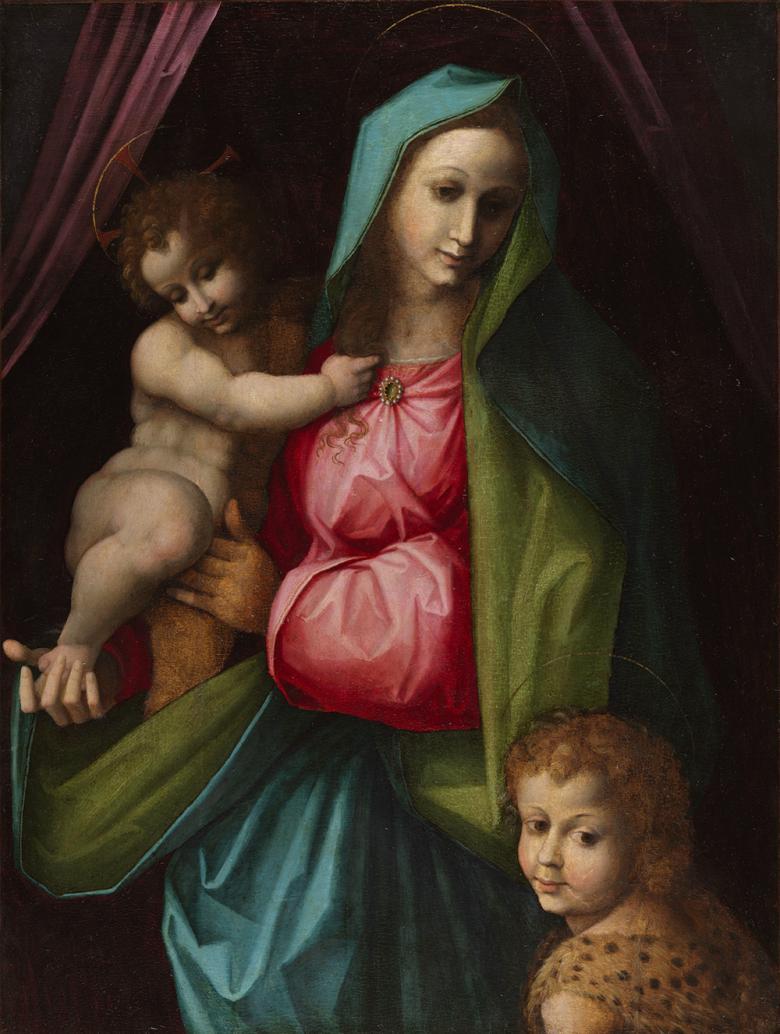 Bacchiacca (1494-1557), The Virgin and Child with Saint John the Baptist.
Credit
29 January – 15 May 2022
Hugh Lane Room | Free admission
A number of sixteenth-century Italian paintings from the national collection have been carefully restored by the Gallery's Head of Conservation, Simone Mancini, over the last decade. In this exhibition, see eight works depicting the Madonna and her infant child, Jesus Christ, with his cousin Saint John the Baptist. Many of these paintings have never been displayed before. Learn more about the proliferation of this subject matter in the 1500s, the conservation of the works and the process behind the attribution of paintings.
Curator | Dr Aoife Brady
If you or your company wish to support our exhibition programme, our Development team will be delighted to speak with you about sponsorship or making a donation. Please call +353 (0) 1 632 5541 to speak to a member of the team.