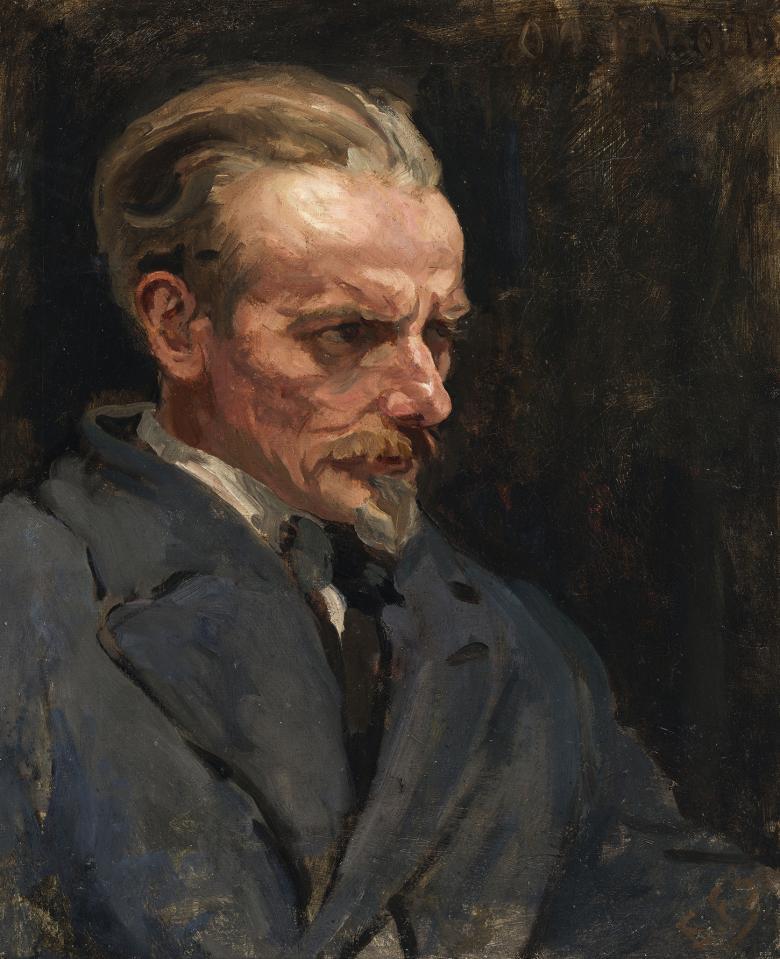 Estella Solomons (1882–1968), On Parole. © The Trustees of the Estate of Estella Solomons.
Credit
3 September 2022 – 8 January 2023 
Room 31 | Admission free
This free exhibition of works by Estella Solomons marks the end of the Decade of Centenaries. A committed nationalist and member of Cumann na mBan, Solomons painted many portraits of leading revolutionary and cultural figures of the time. From a turbulent period in Irish history, the paintings give an insight into the artist's personal and professional life. Estella Solomons: Still Moments features works from the collections of the National Gallery of Ireland, and portraits from public and private collections across Ireland.
Curator: Niamh MacNally
This exhibition is supported by the Department of Tourism, Culture, Arts, Gaeltacht, Sport and Media under the Decade of Centenaries Programme 2012-2023.