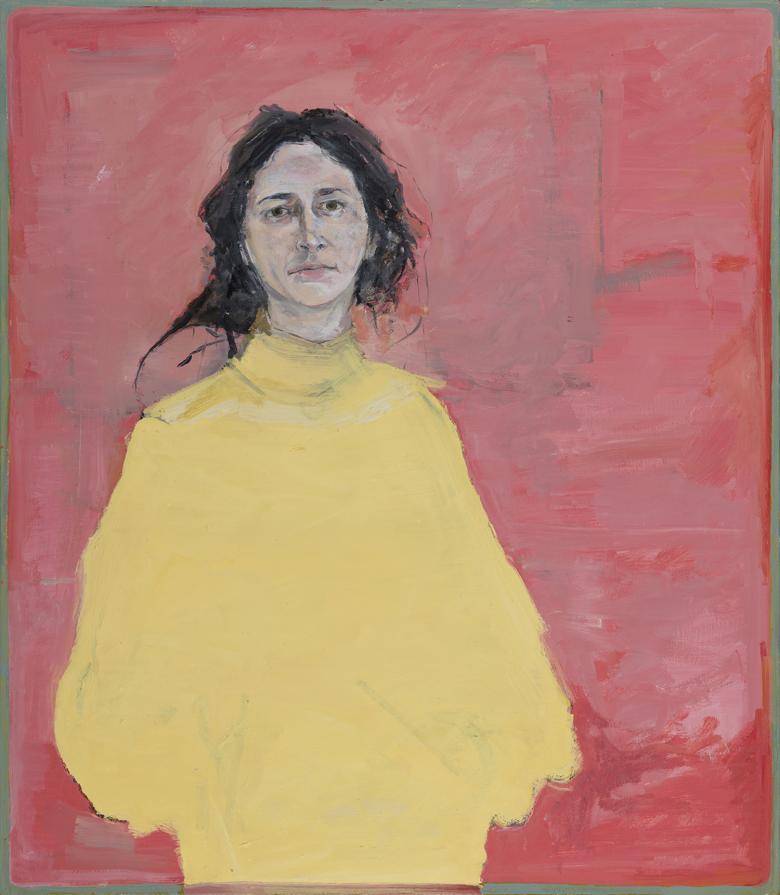 Will O'Kane (b. Mayo 1979), A.L., 2018. © Will O'Kane. Photo © National Gallery of Ireland.

 

Credit
Will O'Kane
A.L., 2018
Oil on canvas, 81 x 71 cm
"The portrait is called A.L. – the initials of the individual represented. The portrait is made from a variety of processes: decade-old photographic references, recent direct observation of the sitter, and areas of the work, such as the dress, are imagined. The composition of the work is made in counterpoint to historical and contemporary portraits I have had on my mind. I'm interested in the balance between all of these elements in the painting process; they all dovetail together in the moment of painting the picture. In a painted portrait, I'm aiming for a rawness, a tactile sensation that you only get from experiencing the picture in person. I want a likeness of the person, but I also want a likeness of the experience of being there with that person. That can be an emotional presence, definitely, but also a perceptual or a spatial one for the viewer. How the work operates close-up, or from a distance, also comes into play. Reducing the body to a simple shape and basic colour plays on these spatial and perceptual concerns and has recurred in my portraits over the last fifteen years. This simplification – originally a tool to reduce my objectifying 'male gaze' – has taken on wider metaphorical associations related to individual presence. A.L. is a portrait of my wife."
Will O'Kane lives and works in Ennis, County Clare. Known primarily as a maker of paintings, his work charts directions between intentional content and unconscious processes. A healthy scepticism towards notions of beauty, especially with regard to paintings' function as a cultural product is often maintained. He studied painting at GMIT. He has exhibited throughout Ireland, including at the Ballina Arts Centre, Damer House Gallery, Ormston House, 126, COE, the RHA, Courthouse Ennistymon, and The Linenhall.