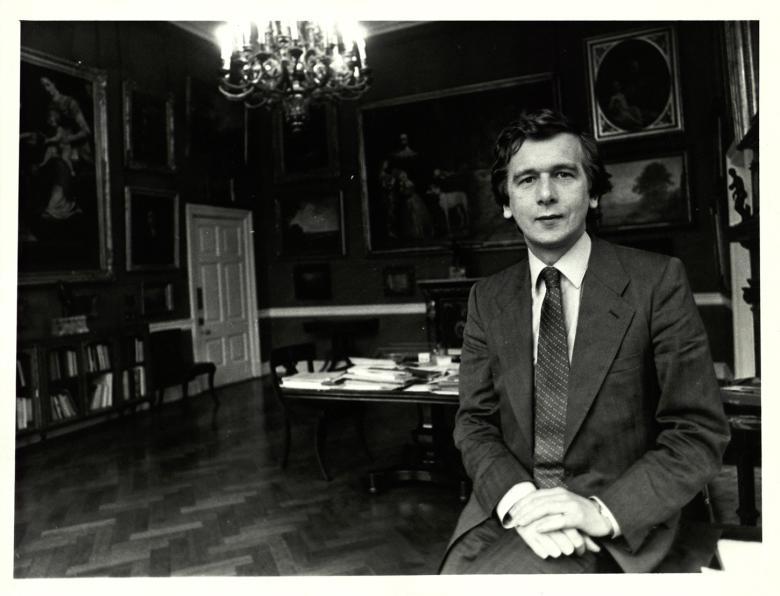 Sean Rainbird and all at the National Gallery of Ireland are deeply saddened to learn of the death of our former Director Homan Potterton.

Homan Potterton was the youngest ever Director of the National Gallery of Ireland, appointed at just 34, but despite his youth was eminently qualified and made a huge contribution to the institution. During his 8-year tenure he was determined to make the collections more accessible, and to fill gaps in areas such as good quality 20th-century artworks. He achieved this through the publication of the first ever catalogues of the permanent collection, still available and in use today, as well as through significant acquisitions and gifts.
One bequest that brought particular pleasure to Potterton was the Máire MacNeill Sweeney bequest which brought the superb Picasso, Still Life with a Mandolin. He also helped persuade Sir Alfred and Lady Beit to donate their important collection of seventeen priceless paintings to the Gallery including Diego Velázquez's Kitchen Maid with the Supper at Emmaus.
Potterton was Director of the National Gallery of Ireland through the difficult financial times of the 1980s, but on his retirement from the position he had admirably accomplished much of what he set out to do.