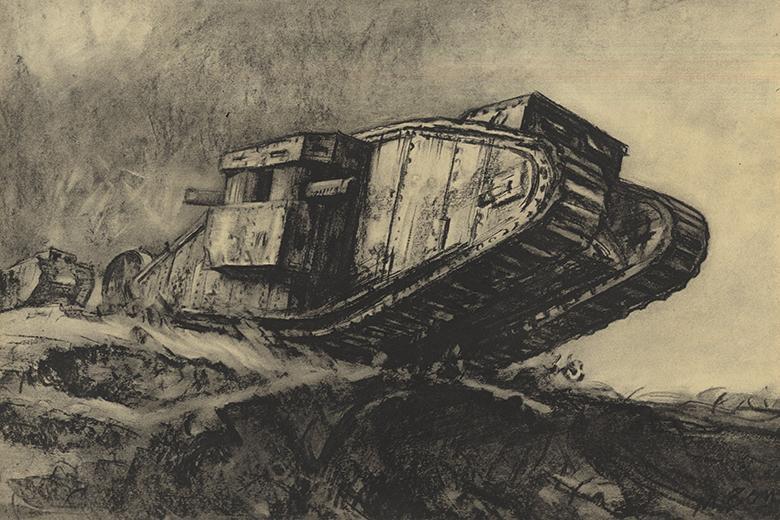 Muirhead Bone (1876-1953), Tanks, from Muirhead Bone, 'War drawings from the collection presented to the British Museum by His Majesty's Government' (London : Country Life, 1917).
Credit
Perspectives: World War I stories from the Gallery for schools
This fascinating workshop is based around the Library and Archives exhibition Perspective: World War I Stories from the National Gallery of Ireland. This exhibition draws on the Gallery's rich library and archive collections to reveal a range of narratives about art and society during the period 1914–1918.
Bice Visconti's sketchbooks: Diaries of daily life in WWI

Workshop 

Who is this for? Primary and Post-primary students

How long will it take? 1 hour

Discover the story of art during World War I, and the life and work of Italian artist Bice Visconti, whose wartime sketchbooks are at the heart of the Library and Archives exhibition called Perspectives. Students will learn how artists use sketchbooks as visual diaries and create their own sketchbooks to take back to school.

This workshop can be offered in combination with a specialised tour of the national collection focusing on the development of modernism, and styles that emerged prior to, and continued to be influential during and after, World War I. The tour will also include women artists, making a connection with Bice Visconti, and official war artists John Lavery and William Orpen.