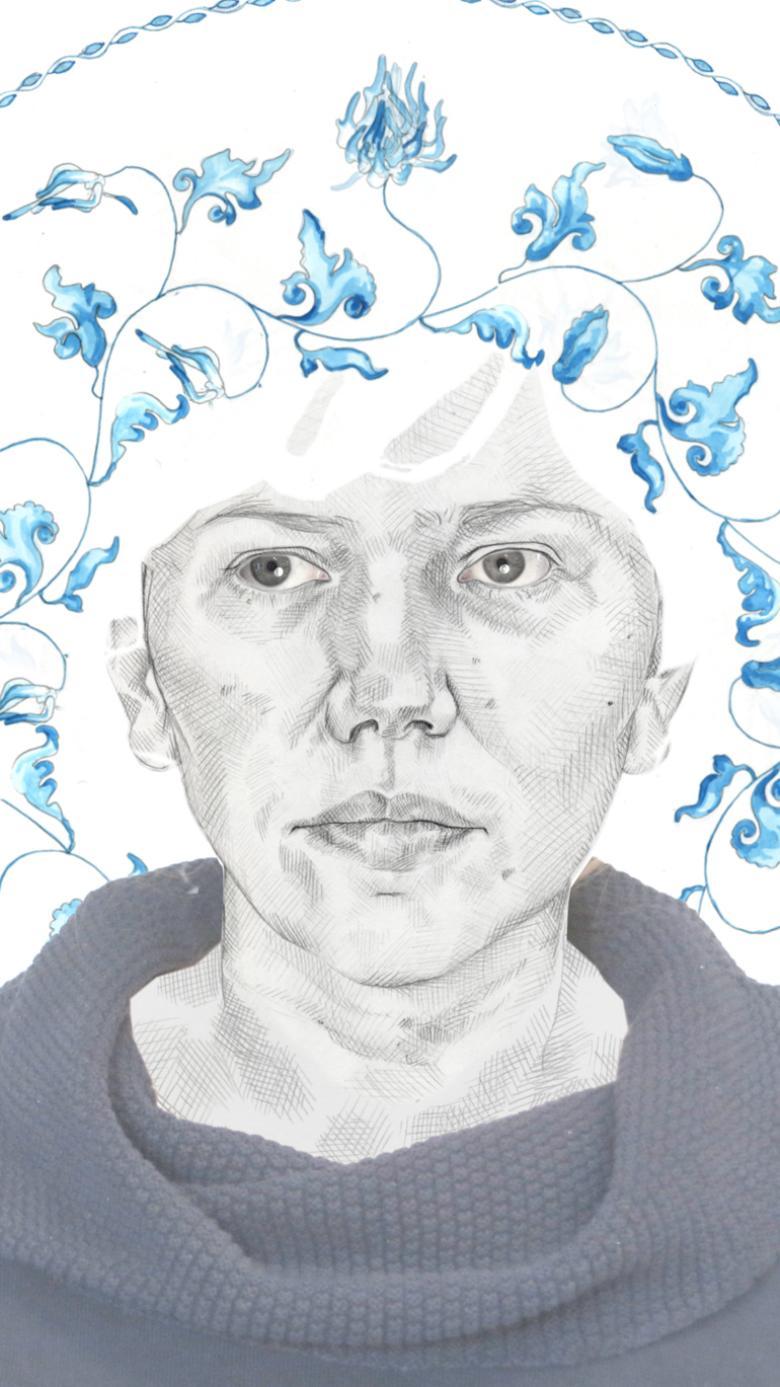 Vera Klute (b.1981), 'Self-portrait', 2016. © the artist. Photo © National Gallery of Ireland.
Credit
Vera Klute
Self-portrait, 2016
Video animation, 49 x 27 cm
"When I started this video animation, I never intended to finish it as a self-portrait. I wanted to try out a technique and started with drawings of myself with the intention of replacing myself with a 'proper' sitter later on in the process. However it ended up much more personal than I intended and made sense as a self-portrait. I followed it with animations of my mother and daughter in the same style. The idea was to create a very subtly animated portrait with every aspect of it coming to life. The subject breathes and sighs occasionally. The eyes blink and turn and even the skin texture is alive as the animation constantly fades between almost identical drawings. The floral pattern, which is copied from a crockery design, endlessly turns with flowers blossoming and fading. A friend called the portrait 'head on a plate', which in hindsight would have probably made for a better title."
Vera Klute (b.1981) is a multi-disciplinary artist based in Dublin. This year she has had her first major survey show at the RHA. Previous solo exhibitions were held at the Molesworth Gallery, the LAB, the RHA Ashford and the Butler Gallery. Her work is part of public and private collections including the National Gallery and the National Self-Portrait Collection of Ireland. In 2015 she won the Hennessy Portrait Prize at the National Gallery as well as the Hennessy Craig Scholarship at the RHA. She has received several Arts Council Bursary Awards, the K+M Evans Award and the Emerging Visual Artist Award at Wexford Arts Centre.