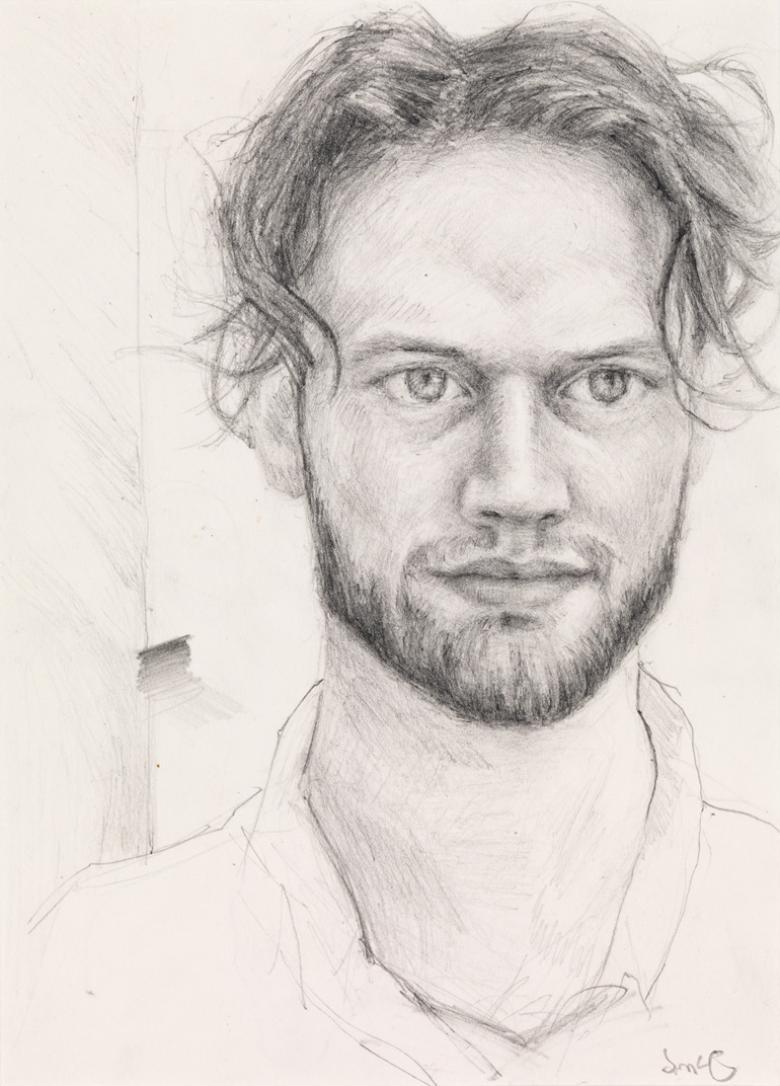 Sean McGuill (b.1995), 'Self Portrait', 2017. © the artist. Photo © National Gallery of Ireland.
Credit
Sean McGuill
Self Portrait, 2017
Graphite on paper, 21 x 15 cm
"My work often engages with themes relating to the mass media and popular culture. Portraiture and figurative work in particular has always sustained my interest and the human form is present in the majority of my work. As a printmaker, drawing is the starting point and remains the central element of the rest of my artistic practice, taking influence from a wide range of artists such as William Kentridge and Lucien Freud. I am interested in the process of drawing as a means of translating images from our digitally saturated cultural environment into the physical. I have always been fascinated by the potential for portraiture to show the character of the subject, while simultaneously providing a means to experiment with expressive mark making techniques. My own style frequently uses a mixture of fine and delicate lines contrasted with more loose and gestural strokes."
Sean McGuill (b.1995) was born in Dundalk, Co. Louth. He moved to Limerick to pursue a degree in Printmaking and Contemporary Practice at Limerick School of Art and Design in 2014, and is now in his final year of studies. He has exhibited nationally and internationally, including in group shows in Louth County Museum and Kunsthaus LA54 in Berlin. His work has been selected for various awards including the John Shinnors Selection at the 2017 LSAD Drawing Awards, as well as the Limerick Lace Drawing Award in 2016 and the LSAD Drawing Awards in 2015.