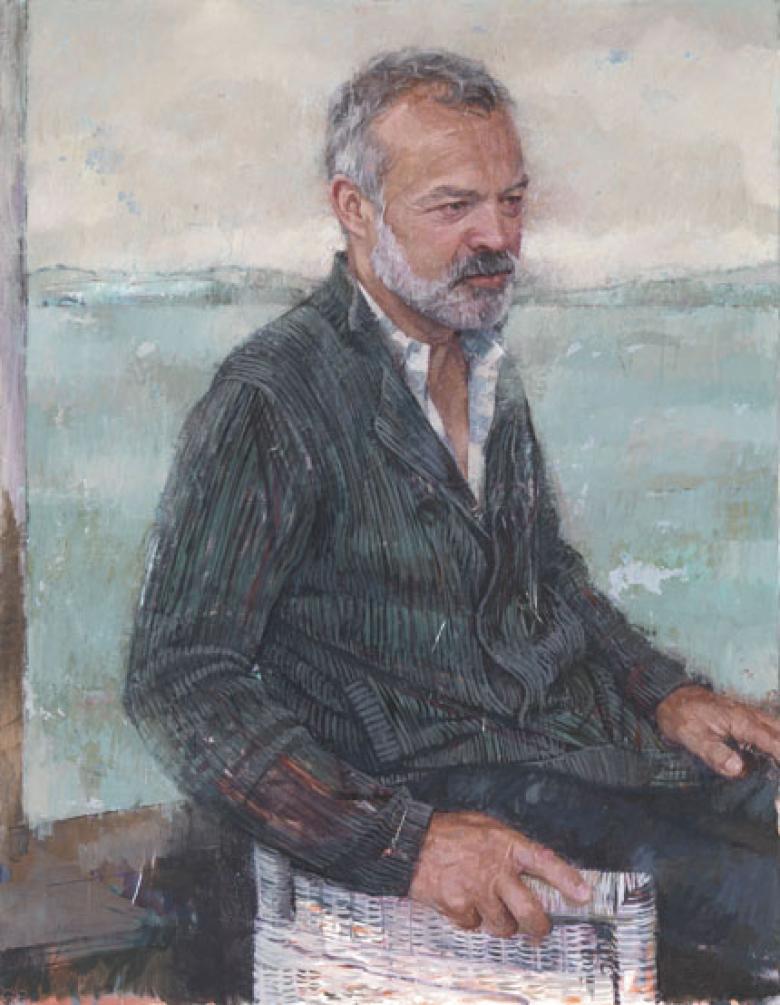 Gareth Reid (b.1974), 'Graham Norton (b.1963), Broadcaster, Comedian, Actor and Writer', 2017.




Credit
Press release 15/3/2017
Sky Arts portrait commission of Graham Norton by Gareth Reid
Portrait goes on display in the Gallery from Wednesday March 15th, 2017
The National Gallery of Ireland is very pleased to announce its latest addition to the National Portrait Collection: a specially commissioned portrait of broadcaster, comedian and actor Graham Norton by Belfast-born artist Gareth Reid.
Gareth Reid was announced winner of 'Sky Arts Portrait Artist of the Year 2017' and commissioned by the programme to paint a portrait of Graham Norton for the National Gallery of Ireland. The portrait will be on display to the public from today, Wednesday March 15th.
THE SITTER
Brought up in Bandon, Co. Cork, Norton (born Graham Walker) moved to London in his early twenties, where he attended the Central School of Speech and Drama. Having begun his career as a stand-up comedian, he gravitated towards radio and television work, featuring regularly on panel and quiz shows, and comedies. A winner of five BAFTA TV awards, he is best-known as a host of UK chat-shows, including, since 2007, The Graham Norton Show on BBC. He also presents a show on BBC Radio 2. In 2016, Norton's debut novel, Holding, won the Popular Fiction Book of the Year in the Bord Gáis Irish Book Awards.
THE ARTIST
Gareth Reid is based in Glasgow, and has shown his work in Scotland, Ireland, England and Germany. His work features in both private and public collections in Europe and the United States. He was commissioned to paint this portrait as the winner of Sky Arts Portrait Artist of the Year 2017.
PORTRAIT DETAILS
Gareth Reid (b.1974, Belfast)
Graham Norton (b.1963), Broadcaster, Comedian, Actor and Writer, 2017
Oil on canvas, 137 x 107cm
Gift to the National Gallery of Ireland from Storyvault Films/Sky Arts