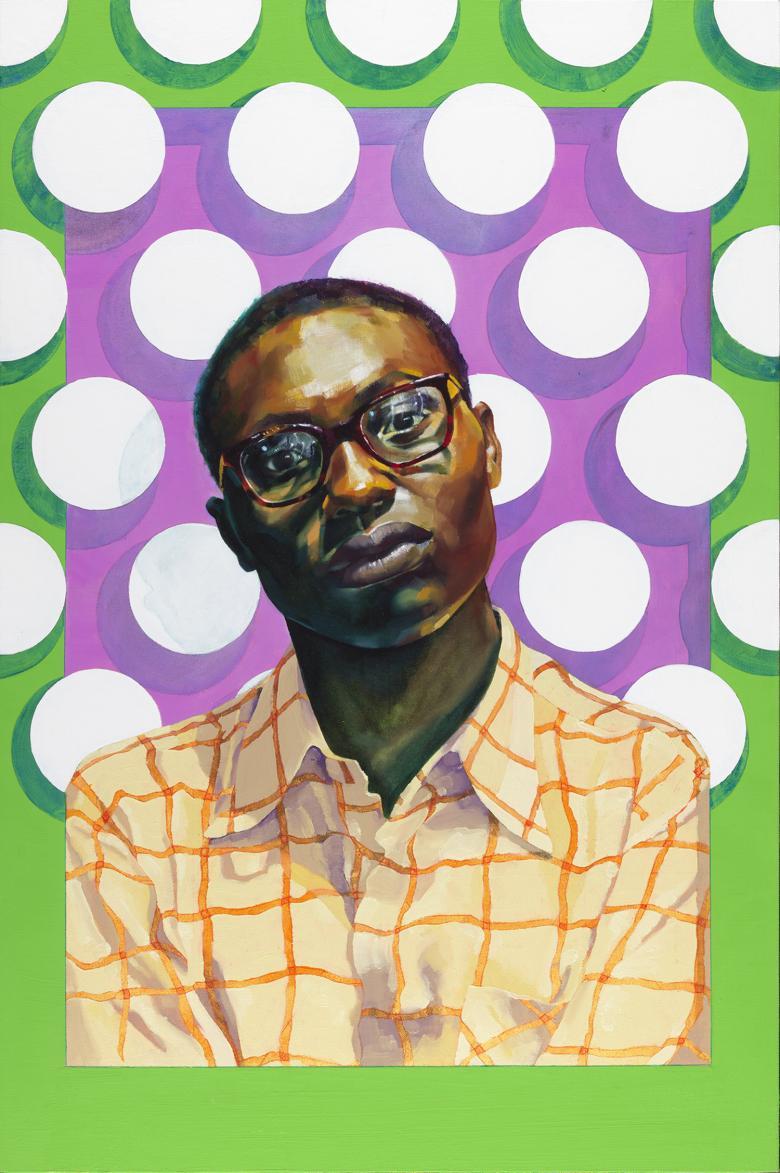 Peter Bradley (b. 1981), Sonder, 2018. © Peter Bradley. Photo © National Gallery of Ireland.

Credit
Peter Bradley
Sonder, 2018
Oil on canvas, 91.44 x 60.96 cm
"Our identities are constructed from a number of elements: how we feel, how we look, who we love, and how we choose to present ourselves to the world. A painted portrait is also composed through a number of elements: the figure, the environment, the picture plane, the frame, each relating to each other in a particular way to form a representation of the subject's identity. When presented with a portrait in which the relationship between these elements has been interrupted or distorted, we subconsciously attempt to understand what we are seeing by comparing it to ourselves. Is it possible to understand the lived experience of someone who identifies as a different gender, sexuality, or race to you or is that akin to attempting to understand an alternate reality? Sonder - the realisation that each random passerby is living a life as vivid and complex as your own."
Peter Bradley: Since graduating from Limerick School of Art and Design in 2014 with a first class honours BA in Painting, Peter Bradley has exhibited work in group shows with the Royal Hibernian Academy, the Royal Ulster Academy, the Hermione Annual Exhibition, and was shortlisted for the Hennessy Portrait prize in 2016. He was awarded the Tyrone Guthrie Residency Award by Galway City Council in 2017, and the R.C. Lewis Crosby Award for Painting
in 2013. Bradley lives and works in Galway City.