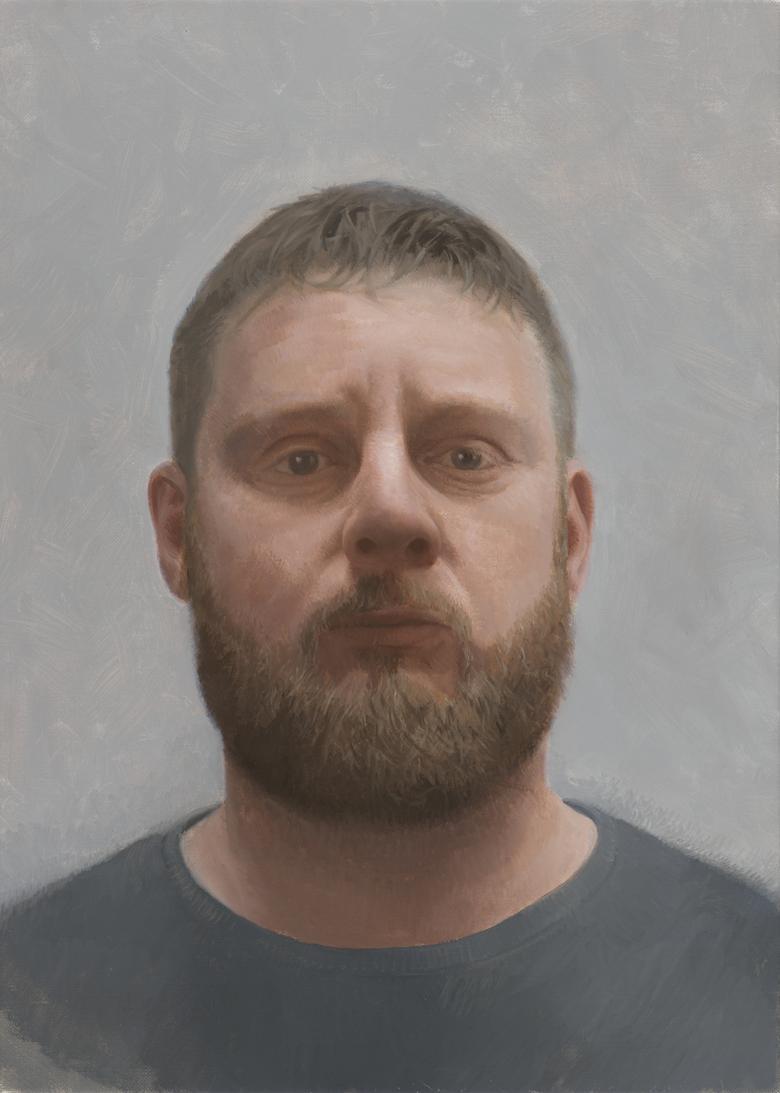 Martin Redmond (b. 1983), Karl, 2018. © Martin Redmond. Photo © National Gallery of Ireland.

Credit
Martin Redmond
Karl, 2018
Oil on linen, 45 x 33 cm
"This portrait is one of a series of drawings and paintings of the same sitter, completed over the previous year, and is the one with which I was most satisfied. Although my work is predominantly focused on still-life painting I became interested in portrait painting over the past two years. My interest came about out of a curiosity regarding the various traditional approaches to the subject and the unique challenges portrait painting presents."
Martin Redmond is a Wexford-based artist. He graduated from Carlow IT with a BA (Hons) in fine art in in 2008. He has exhibited at the Royal Ulster Academy and Royal Hibernian Academy annual exhibitions and had his first solo exhibition in the Molesworth Gallery in 2017.