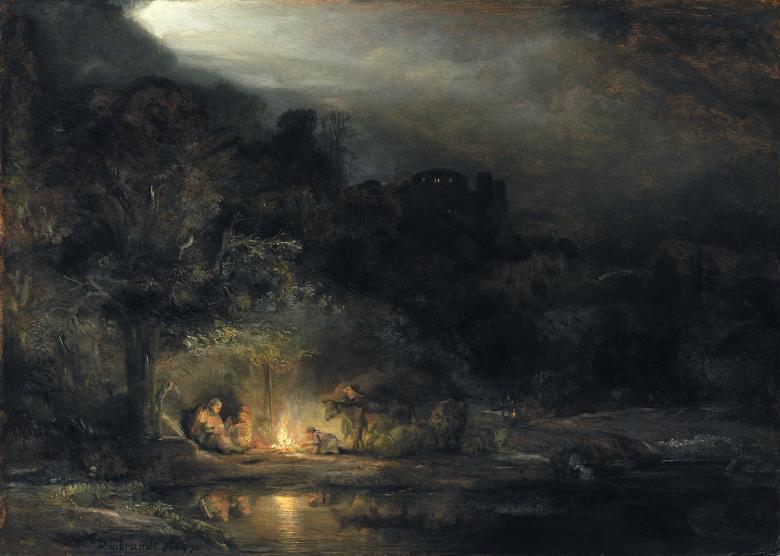 Rembrandt van Rijn (1606-1669), 'Landscape with the Rest on the Flight into Egypt', 1647. © National Gallery of Ireland.
Credit
Landscape with the rest on the flight into Egypt by Rembrandt van Rijn
| | |
| --- | --- |
| Year | 1647 |
| Size | 34 x 48 cm |
| Medium | Oil on wood panel |
| Provenance | Purchased, 1883 |
| Number | NGI.215 |
Having been notified that a new 'King of the Jews' had been born, King Herod ordered the slaying of all male children under the age of two in Bethlehem. In order to save the Christ Child, an angel came to Joseph in a dream and told him to flee with his family to Egypt. This subject occupies only a small place in Rembrandt's painting. The artist chose to place more emphasis on the mesmerising atmosphere of a hilly landscape at night, illuminated by multiple light sources. The painting is one of nine painted landscapes by Rembrandt and the only by night.