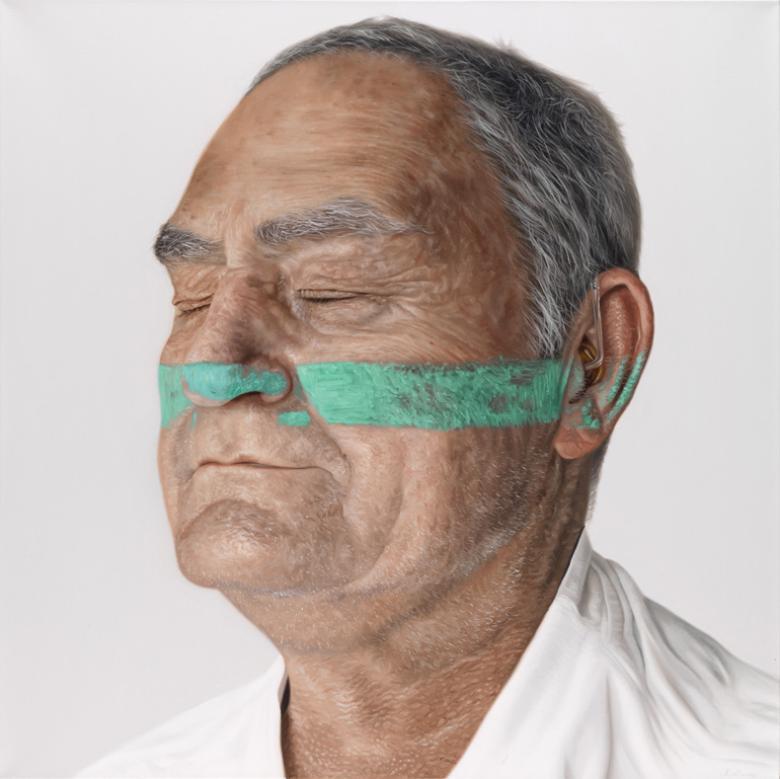 Kyle Barnes (b.1986), 'Listening', 2017. © the artist. Photo © National Gallery of Ireland.

Credit
Kyle Barnes
Listening, 2017
Oil on canvas, 91 x 91 cm
"In many ways our face is a landscape on which years of experience leave their mark physically. Those that aren't recorded in the furrows, lines and textures, stay within the mind. They might never be expressed unless they are shared through conversation. My work considers the words that are never said and I use the application of paint on skin to reveal a little more of the inner person who has been shaped over time by their environment. My portraits are the summation of the inward and outward, relaying a deeper understanding of the sitter."
Kyle Barnes (b.1986) is originally from Co. Tyrone and is currently working in Southampton. He has won the Towry Prize at the National Open Art Competition and exhibited at the Pallant House Gallery in Chichester. In 2014 he won the 'Young Artist' Award and the 'People's Choice' Award at the Royal Ulster Academy, Belfast. In 2015 he was awarded the Tyrone Guthrie Residency, and in 2017 the Whyte's Award at the Royal Hibernian Academy. His work is included in many private and public collections.