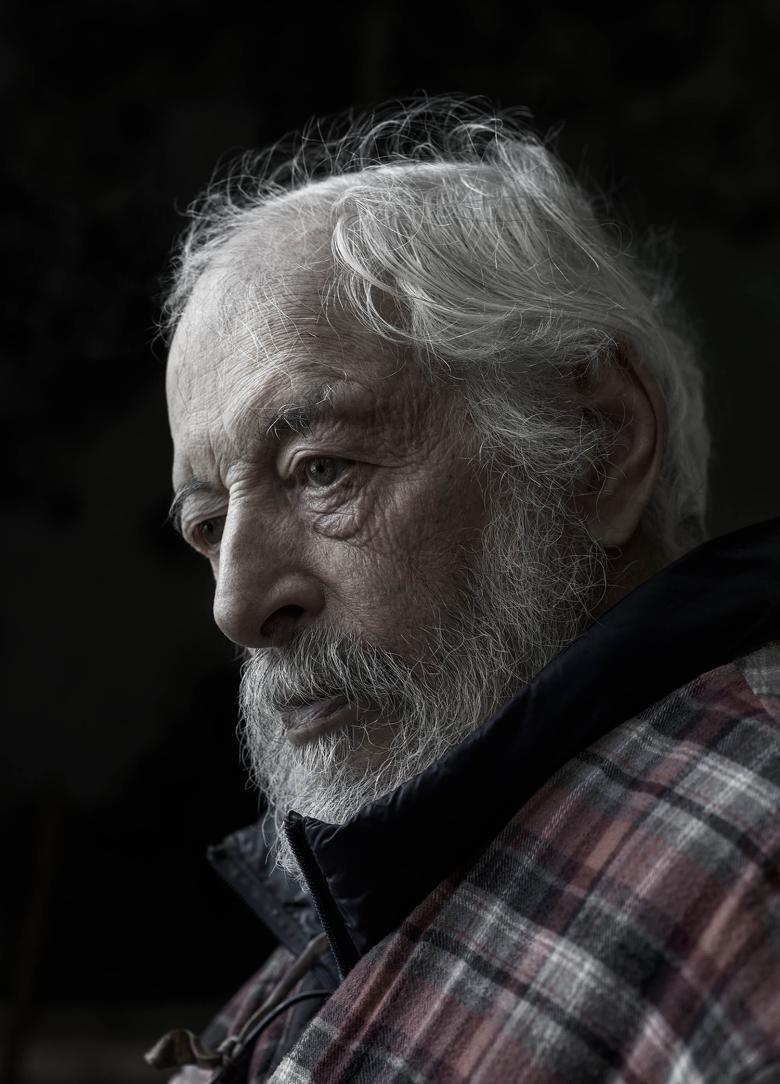 Kim Haughton (b. 1974), J.P. Donleavy, 2015. © Kim Haughton.

Credit
Kim Haughton \ Highly commended
J.P. Donleavy, 2015
Photograph, 72 x 100 cm
"Our identity changes over time. It is not possible to encapsulate the whole life of a person in a single photograph. Photography involves splitting seconds rather than scrutinising lifetimes. It is a medium in which human representations are fleeting and ephemeral by nature. In my work, I look for that moment of intimate stillness which exists in the space between what I seek to capture and what the sitter is willing to give away.
It was a warm morning in late June when J.P. Donleavy sat by the piano in the green room of his ramshackle mansion at Levington Hall. Although it was mid-summer, he was dressed for a colder air. His fingers lightly tickled the keys. We spoke for a while. And then, he sat in reflection. We didn't know it then but it would be the last portrait of him. 'Mike', to his friends, died in September 2017. This portrait is part of the series Portrait of a Century, a visual time capsule of the Irish nation at a significant time in history. Created over two years from 2015-2017, the work consists of one hundred portraits, each one representing the birth year of the person in it."
Kim Haughton spent the early part of her career as a photojournalist covering post conflict humanitarian issues. Her work appeared in publications worldwide including The Financial Times, Der Spiegel and Vanity Fair. She holds a Masters in Photography from the University of the Arts, London. In 2015, her first solo show In Plain Sight opened at the Galley of Photography in Dublin. That same year, she was named as an Irish photographer to watch by TIME magazine who described her work as 'at once sparse and textured'. In 2017, her first book Portrait of a Century was accompanied by a major solo exhibition at the National Museum of Ireland, Collins Barracks. She is based in Dublin and New York.