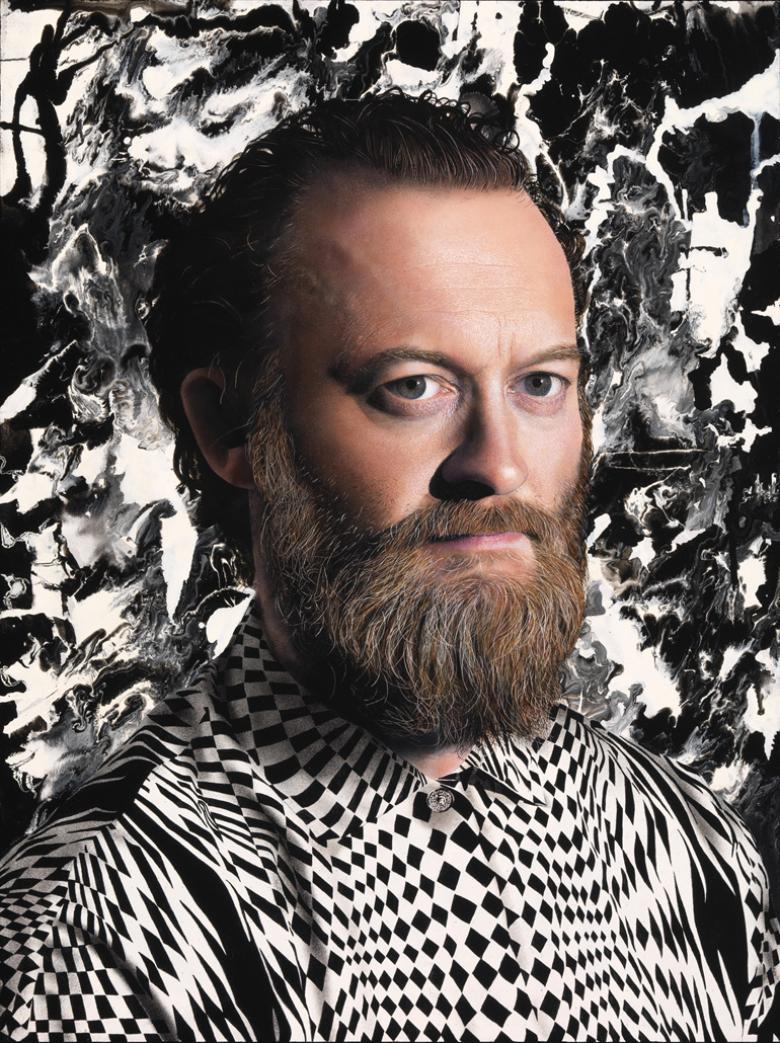 Eoghan McGrath (b.1975), 'After Adriaen Thomasz Key', 2017. © the artist. Photo © National Gallery of Ireland.

Credit
Eoghan McGrath
After Adriaen Thomasz Key, 2017
Oil on board, 60 x 45 cm
"Portraiture is the backbone of my artistic practice. As a testing ground for technical competence, the face is the most informative and emotionally dense part of our visual world. In the discipline of representational painting, nothing fails as obviously or as immediately as an inaccurate likeness. The demands of portraiture have encouraged me to explore and expand a repertoire of non-traditional mark-making techniques that I can bring to bear upon other themes and ideas that resonate most with me. My portraits are composed from a series of life sketches and multiple photographic sources and aim to achieve a total depth of field, a detailed rendering of the texture patches of the face and a subtle exposition of personality and mood. My most recent work draws on the art of the early Flemish portrait painters. I was drawn to the emotional tone of their portraits and was interested in exploring how gaze, dress and background supplement and illuminate their compositions. I wanted to see how my approach to portraiture would perform within the conventions of their oeuvre."
Eoghan McGrath (b.1975) is a Kilkenny-based, self-taught artist with a background in medicine and teaching. His paintings have featured on numerous occasions at the Royal Hibernian Academy Annual Exhibition, where he was awarded the K & M Evans Prize for painting, and the Royal Ulster Academy Annual Exhibition in Belfast. He was shortlisted for the inaugural Davy Portrait Prize in 2007. Selected exhibitions include a solo show as artist-in-residence in Carton House, and group shows at the Molesworth Gallery, Dublin. His work is held in public and private collections, both nationally and internationally, including the OPW State Art Collection and the National Self-Portrait Collection of Ireland, Limerick.