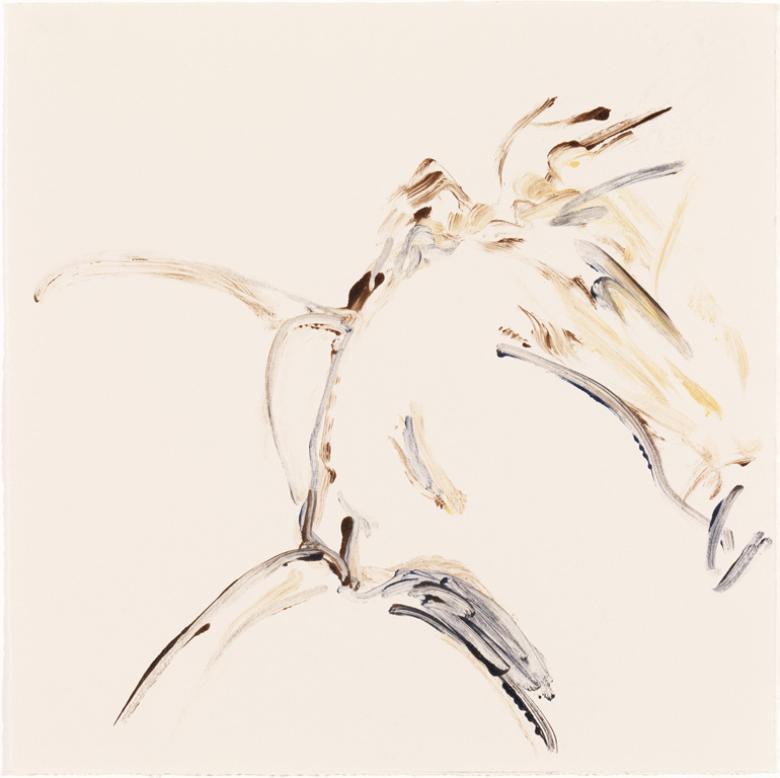 Eilish McCann (b.1972), 'My son, feeding on my breast', 2017. © the artist. Photo © National Gallery of Ireland.
Credit
Eilish McCann
My son, feeding on my breast, 2017
Monoprint on paper, 30 x 30 cm
"A portrait to me is how you see someone and how I see my son is often at this angle, in this state, looking down on him as he feeds. In a sense it is a dual portrait, a self-portrait and a portrait of a toddler, a relationship, a life. The work presented here is a monoprint, a printmaking technique close to painting. I wanted to keep the image light, intimate and open. Often a portrait can become heavy and lose air at the cost of a likeness. My practice includes drawing, printmaking and painting and is usually figurative, often concerned with social and political issues."
Eilish McCann (b.1972) is from Co. Cavan and lives in Co. Wexford. She graduated with a diploma in Art and Design from GMIT (2001) and a BA degree from Trinity College Dublin (1995). Selected group exhibitions include COE (2017 and 2012); Impressions Biennial, Galway (2017, 2015 and 2012); and Now Wakes the Sea, Kinsale Arts Festival (2013). Among the international shows she has contributed to are Beep Wales (2014 and 2012); Paint Like You Mean It, Edinburgh (2014); New Prints, IPCNY, New York (summer 2011); and Wrexham Print International, Wales (2011 and 2007). She has an upcoming solo show in 2018 in The Presentation Centre, Wexford.