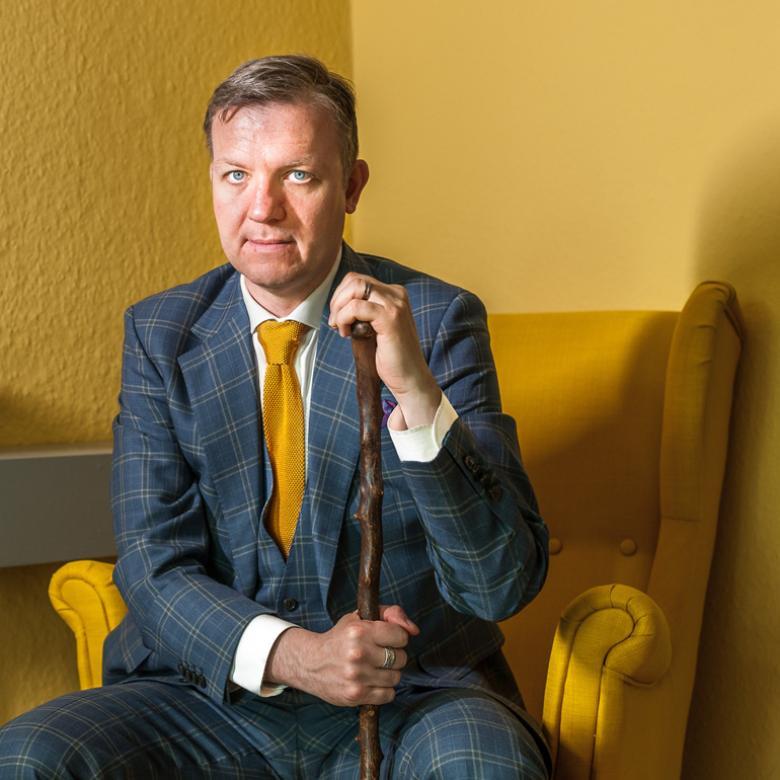 David Creeedon (b.1957), 'Billy Ramsell with Parnell's Walking Stick', 2017. © the artist. Photo © National Gallery of Ireland.
Credit
David Creedon
Billy Ramsell with Parnell's Walking Stick, 2017
Photograph, 76 x 76 cm
"My portraits set out to capture the essence of my subjects and create an emotional resonance with the viewer. The motive behind my portraits is my enduring interest in people and the human spirit. How through life experience ordinary people can have extraordinary lives. I conduct my portraits, in most cases, in the subjects' homes; it is there they are most comfortable and relaxed and the home tells so much about a person's personality that I am able to connect to the familiarity of their surroundings. I view my portraits as a collaboration between both sitter and artist where one interacts with the other and produces an intimate raw beauty of who the subject really is and how I perceive them."
David Creedon (b.1957) is a Cork-based photographic artist whose work of editorial portraits and storytelling is told against a background of historical narrative. His photographs have featured in a range of international magazines and press publications. He has also exhibited in national galleries and museums in Europe, Asia, the Americas and Africa.