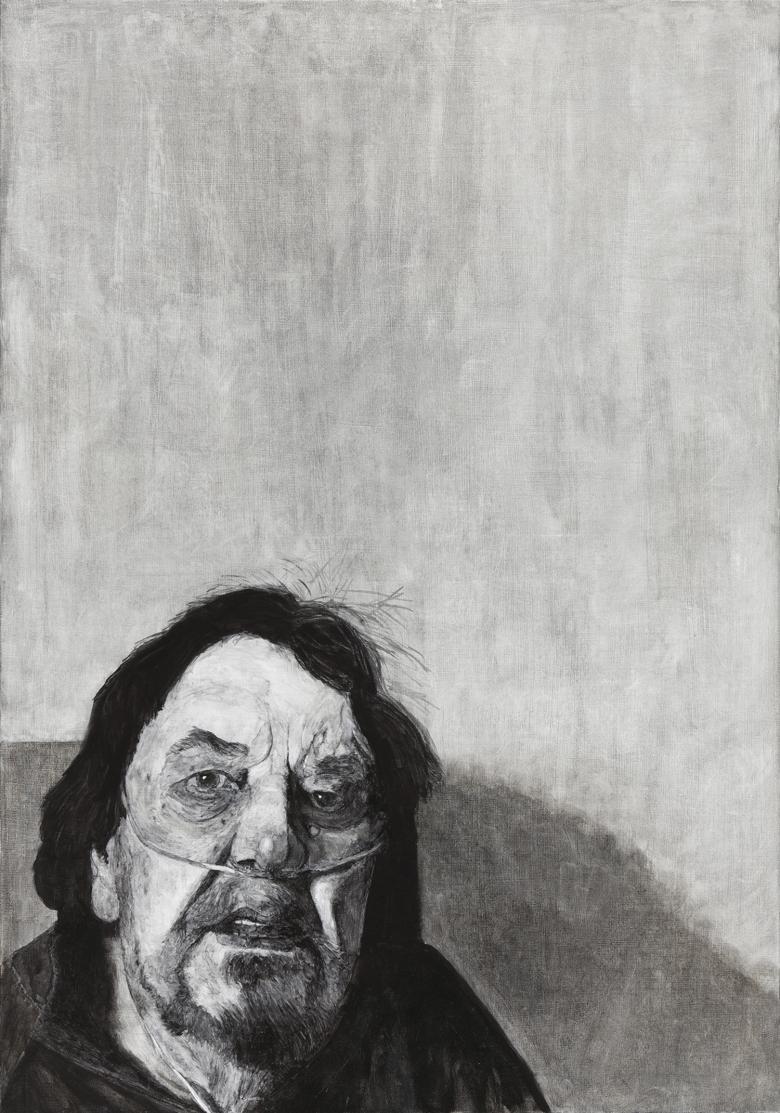 Darragh O'Connell (b. 1969), Buddy, 2017. © Darragh O'Connell. Photo © National Gallery of Ireland.

Credit
Darragh O'Connell
Buddy, 2017
Oil on canvas, 100 x 70 cm
"Buddy was my friend. He agreed to sit to have his portrait painted in early 2016. He was a dreadful model – always moving, talking and telling stories, and as a result I resorted to taking lots of photos to try to capture him. I initially completed a series of monochrome portraits in acrylic. Our project was interrupted when, by a strange coincidence, we both ended up in intensive care in separate hospitals, and both near death in August 2016. We regrouped over the next few months as we recovered. While my prognosis was positive, Buddy's future was more uncertain. During this time, we talked a lot about how our views on life had changed. He agreed to sit again in autumn 2017. This portrait is one of the paintings that came from this time. William 'Buddy' Bracken passed away in January 2018."

Darragh O' Connell was born Dublin. He began his series of Buddy portraits in 2016. He currently paints portraits in monochrome by night. He paints people he respects and feels an empathy for.