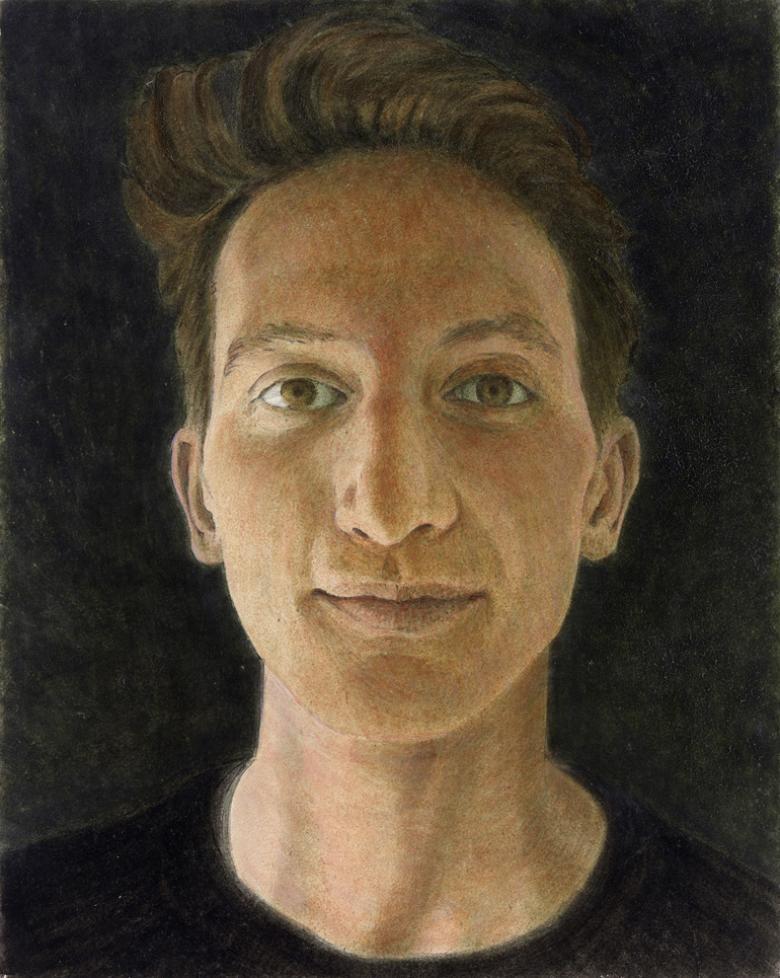 Benita Stoney (b.1954), 'Tommy', 2016. © the artist. Photo © National Gallery of Ireland.

Credit
Benita Stoney
Tommy, 2016
Egg tempera on gesso panel, 30 x 24 cm 
"My portraits reflect and explore our enduring fascination with self and identity. I usually home in on the face, to let it tell its own story, with room for psychological insight and contemplation. Usually the background is dark – the universal darkness that surrounds and isolates us all. I use egg tempera, building up the work very slowly in glazes, until the piece becomes a meditation on the sitter."
Benita Stoney (b.1954) has painted all her life, as well as pursuing a career in publishing and biography. In the end, the painting took over; she took a degree in Fine Art from Galway-Mayo Institute of Technology (2006), and it was during her studies that portraits came to dominate her practice. Her work has been selected for the BP Portrait Award exhibition, and for the Davy Portrait Award. She won the Changing Faces Award at the Royal Society of Portrait Painters. Since 2004 she has exhibited annually at the Royal Hibernian Academy. Benita lives in Co. Mayo.