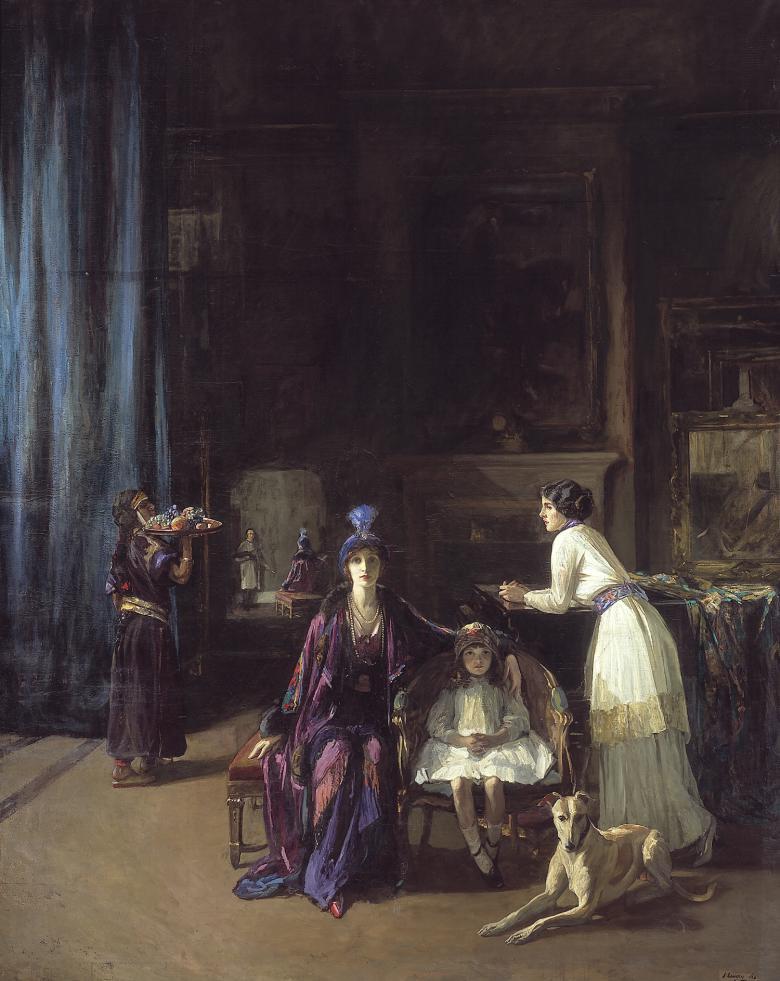 John Lavery (1856-1941), 'The Artist's Studio: Lady Hazel Lavery with her Daughter Alice and Stepdaughter Eileen', 1910-1913. © National Gallery of Ireland.
Credit
These special outreach projects expand our Zurich Portrait Prize learning programme beyond the walls of the Gallery.
Depicting Diversity 
October - November 2020
DLR Lexicon
"Difference is the essence of humanity. Difference is an accident of birth, and it should therefore never be the source of hatred or conflict. Therein lies a most fundamental principle of peace: respect for diversity." - John Hume
This project, inspired by the Black Lives Matter movement and John Hume's word and actions, focuses on differences in portraiture. The format includes 10 online workshops for 4th- to 6th-class students, with 10 different schools participating. During these workshops, led by Mags Harnett, students will learn about differences that they can find in themselves, not others. They will work together to make collective drawings, and respond to three portraits from the Gallery's collection: John Lavery's The Artist's Studio, Nathanial Hone the Elder's Self Portrait, and Geraldine O'Neill's Portrait of John Rocha.
Watch a short video about the Depicting Diversity project
Ashbourne Community School Project
December 2020 - January 2021
Studying the richness of portraiture, both practically and theoretically, can open up countless topics for discussion and investigation: How do we self-identify? How can we use art as a form of communication? How do methods of representation help us feel respected, and help us respect others?
For this community project, the Gallery is excited to partner with Ashbourne Community School, Co. Meath. Artist Eileen O'Sullivan will explore these, and other topics, with a group of Ashbourne students.