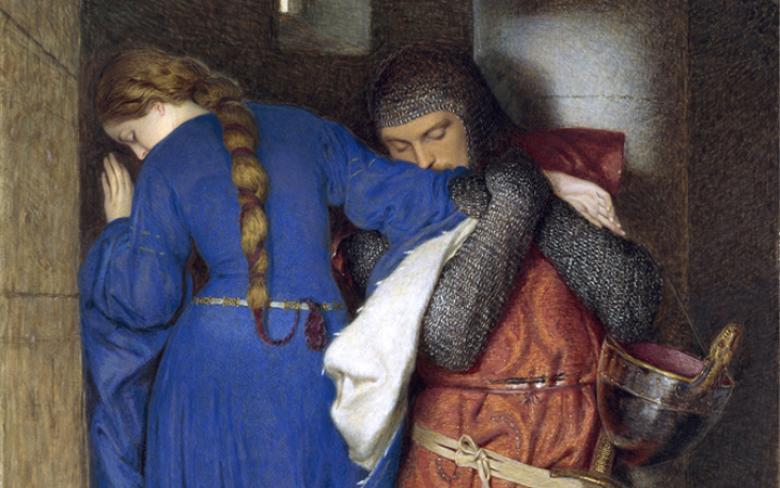 Frederic William Burton (1816-1900), 'The Meeting on the Turret Stairs' - detail. © National Gallery of Ireland.
Credit
Frederic William Burton: For the Love of Art
25 October 2017 – 14 January 2018
Beit Wing, Rooms 6–10 | Admission charge
This exhibition presented an opportunity to look afresh at the work of Frederic William Burton (1816–1900) and to reflect on his lifetime achievement as a Victorian watercolour artist. Irish-born Burton settled in London, where he encountered the Pre-Raphaelite circle that influenced his taste and his art, as echoed in his highly finished watercolour, Hellelil and Hildebrand, the Meeting on the Turret Stairs (1864).
The exhibition brought together over 70 works by Burton, which were shown alongside works by John Everett Millais, Dante Gabriel Rosetti, Edward Burne-Jones, Ford Maddox Brown, Daniel Maclise, and William Mulready. It also looked at his period in Germany and his tenure as director of the National Gallery, London.
An illustrated publication accompanied the exhibition, complemented by a tailored public engagement programme. Download a full programme of the associated events here.
Curated by Dr Marie Bourke, former Head of Education, National Gallery of Ireland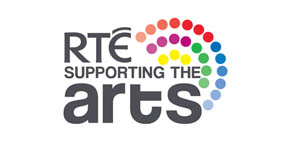 \ Back to view all past exhibitions
Listen to a podcast (below) by curator Dr Marie Bourke, introducing Frederic William Burton and his work.