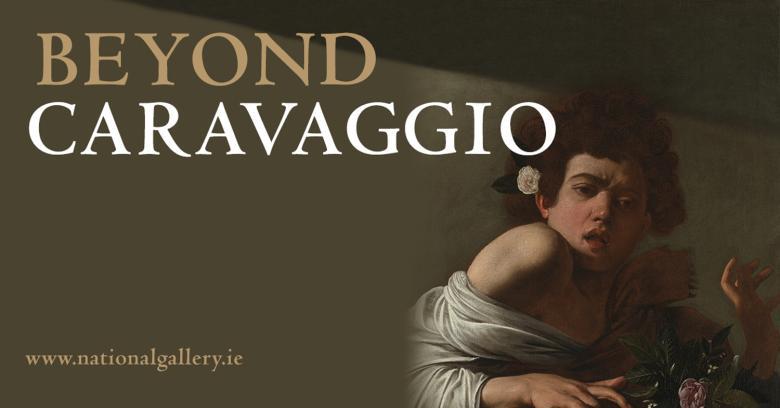 © National Gallery of Ireland
Credit
Beyond Caravaggio
February 11 – 14 May 2017 
Beit Wing, Rooms 6–10 | Admission charge
Caravaggio is widely acknowledged as bringing a revolution to painting, during the Baroque period, with his dramatic use of light and uncompromising realism. His work had a long-lasting and wide-reaching influence across Europe. This exhibition brought together over 40 major works which showed how a large number of artists adopted Caravaggio's ideas and developed them to become masters in their own right.
Four major works by Caravaggio took centre stage in the exhibition: The Supper at Emmaus, 1602 (National Gallery, London); The Taking of Christ, 1602 (National Gallery of Ireland), as well as two works never exhibited before in Ireland: Boy Bitten by a Lizard, 1594–95 (National Gallery, London) and Boy Peeling Fruit, c.1592 (The Royal Collection). These were joined by other significant masterpieces from the work of the Caravaggisti. 
This exhibition was a unique collaboration between the National Gallery, London, the National Gallery of Ireland, and the National Gallery of Scotland. Many of the works in the show were on loan from private collections, and regional galleries, providing visitors with a rare opportunity to see works not easily available to the public. The exhibition was accompanied by an illustrated publication.