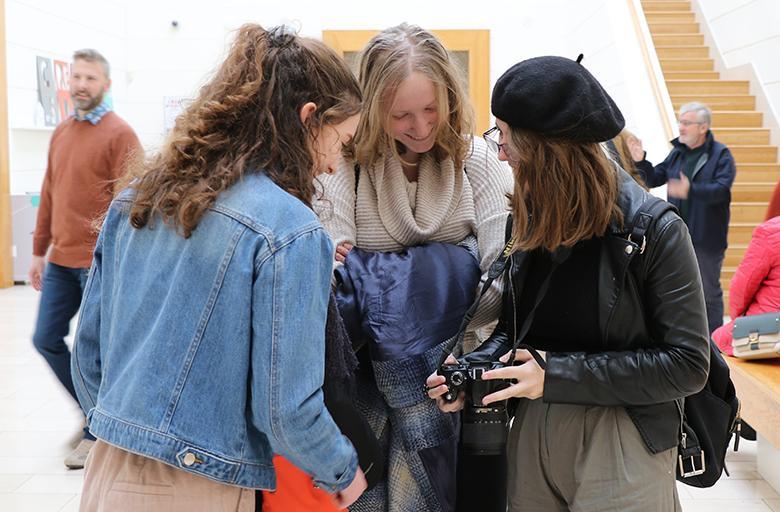 The competition is now closed. 
An exhibition of shortlisted portraits will go on display in the Gallery from 13 November 2021 to 3 April 2022.
What happens after you submit your entry to the Zurich Young Portrait Prize?
An expert panel of external judges will choose a shortlist of 20 portraits which will be displayed in a special exhibition in the National Gallery of Ireland in November 2021, and at our partner venue, Crawford Art Gallery, Cork, in April 2022!
The shortlisted portraits will be prepared for exhibition by the Gallery's expert team of technicians i.e. they will be professionally framed, or made display-ready in a way that suits the portrait.
The judges will then choose five winners from this shortlist: one overall winner, plus four highly commended entrants, one from each age category:
6 years and under
7 – 11 years
12 – 15 years
16 – 18 years
Prizes
The five winners will each receive a personalised art-material box, specific to their choice of material in their portraits, and a cash prize. All twenty shortlisted entrants will also come away with a professionally framed/prepared artwork.
The judges
We are delighted to have Aideen Barry, Joe Caslin, and Tadhg Crowley on board as the judges of this year's Zurich Young Portrait Prize.
Aideen Barry (ARHA) is a practising visual artist based in Ireland, but with an international profile. Barry is a member of Aosdána, and lectures in several universities and schools of visual art in Ireland, the United States, and around the world. Selected projects include exhibitions at The American Film Makers' Co-op NYC (US), NYU, The Katzen Centre (US), Elephant West (UK), Mother's Tankstation (IE), Irish Museum of Modern Art, Oaxaca (MX), Louise T. Blouin (London), Wexner Center (US), Moderne Mussett (SE), Liste Art Fair (CH), BAC Geneva (CH), Loop Biennale (ES), and Matucana 100 (CL). She is currently making a feature film "Klostés" commissioned by Kaunas 2022, and is working on a multidisciplinary collaborative work "ᖃᐅᔨᒪᔭᐅᔪᓐᓃᖅᑐᑦ /OBLIVION/SEACHMALLTACHT" for the Irish Traditional Music Archive, Music Network and the Bunting Archives. Recent awards and honours include the Anderson Lectureship at Penn State University, The Myron Marty Fellowship at Drake (Iowa), Project Awards from the Arts Council of Ireland, Modern Ireland in 100 Artworks. In 2010, she was shortlisted for the prestigious AIB Prize, and in 2021 she won the Golden Fleece Award and the Thomas Dammann Junior Memorial Prize. 
Joe Caslin is an Irish street artist, art teacher and activist, best known for his beautifully rendered pencil drawings, which manifest as towering pieces of street art. His highly accessible work engages directly with the social issues of modern Ireland, on an unavoidable scale. Caslin confronts the subjects of suicide, drug addiction, economic marginalisation, marriage equality, stigma in mental health, direct provision, institutional power, consent and, most recently, the effects of the Covid-19 pandemic on young people. The monochrome drawings Caslin creates live with us and against many of us for some time before washing away. They hold a mirror up to the kind of society that we are, whilst asking us individually what kind of society we want to be a part of.
Tadhg Crowley is the Senior Curator – Education + Community at the Glucksman in University College Cork. The Glucksman presents a wide-ranging programme of temporary exhibitions accompanied by an extensive education programme to engage visitors of diverse interests and backgrounds. A graduate of Limerick School of Art and Design, Tadhg's role at the Glucksman is to help foster an appreciation of the visual arts among the wider public. Tadhg has recently curated projects with communities of interest and communities of place including Making Waves (2017), Future Forms (2019), and Tales of a City (2020). Tadhg has coordinated the Glucksman's Creative Agency programme with young asylum seekers since 2015. These engagements at the museum have been realised through a variety of projects including Our Place (2016), Change the Beat (2019), and My Generation (2020). He has curated exhibitions at the museum including Viewpoints (2019), Moving Spaces (2019), and New Light (2020).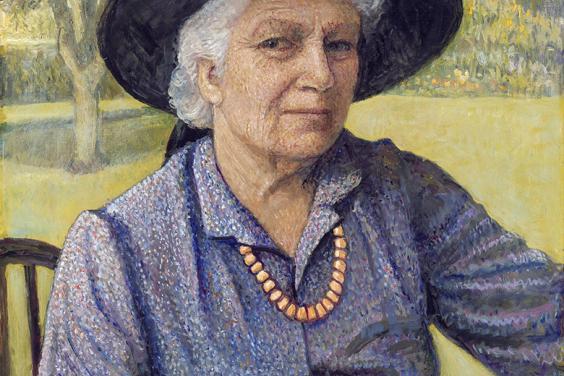 Looking for Inspiration?
Interested in entering the Zurich Young Portrait Prize, but you're not sure where to start? We're here to help!