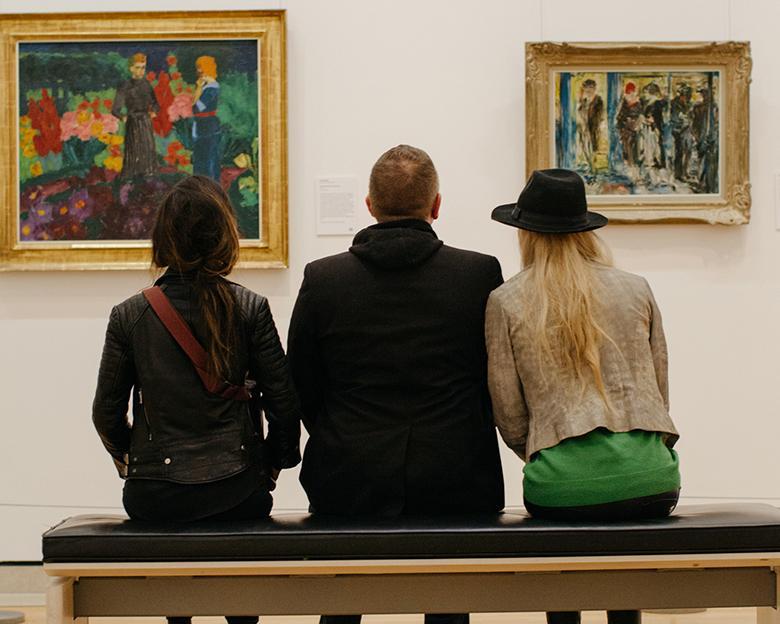 Photographer: Jack Caffrey, The Pimlico Project, 2017.
Credit
"At Your Pace" Tour
Location

Millennium Wing information desk

Admission

Free. No booking required.
Enjoy a free tour of the national collection designed for individuals with mobility concerns.
Focusing on the simple pleasure of experiencing art, it requires little walking and seating will be available at all times. This tour encourages slow looking and moving At Your Pace.
These tours take place each month, on the first Saturday at 3.30pm and the third Monday at 11.30am.
All welcome!