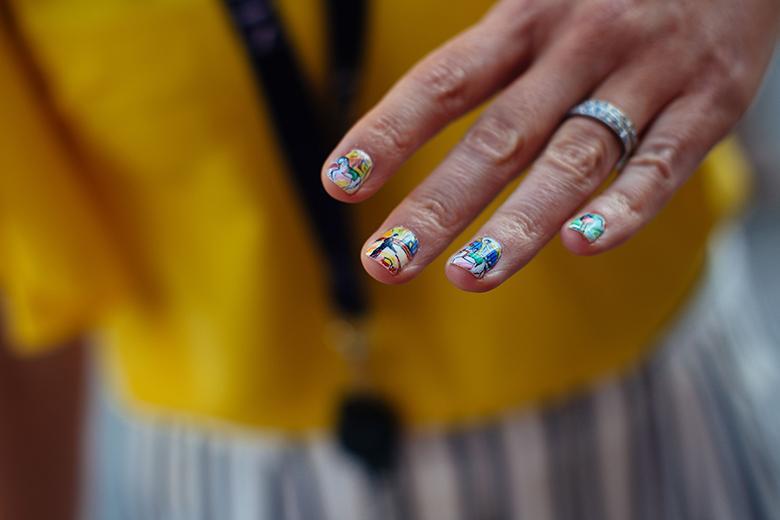 Photographer: Jack Caffrey, The Pimlico Project, 2018
Credit
Tropical Popical Nails Live
The Tropical Popical team bring the salon to the Gallery!
To book in to have R E N A I L S S A N C E nail art applied in the Gallery, email [email protected] with Renailssance in the subject line. All artwork is done in gel polish to ensure maximum longevity.
Read full details on Tropical Popical's website here
Part of our programme of events surrounding R E N A I L S S A N C E, a display celebrating a yearlong creative partnership between the Gallery and Tropical Popical.