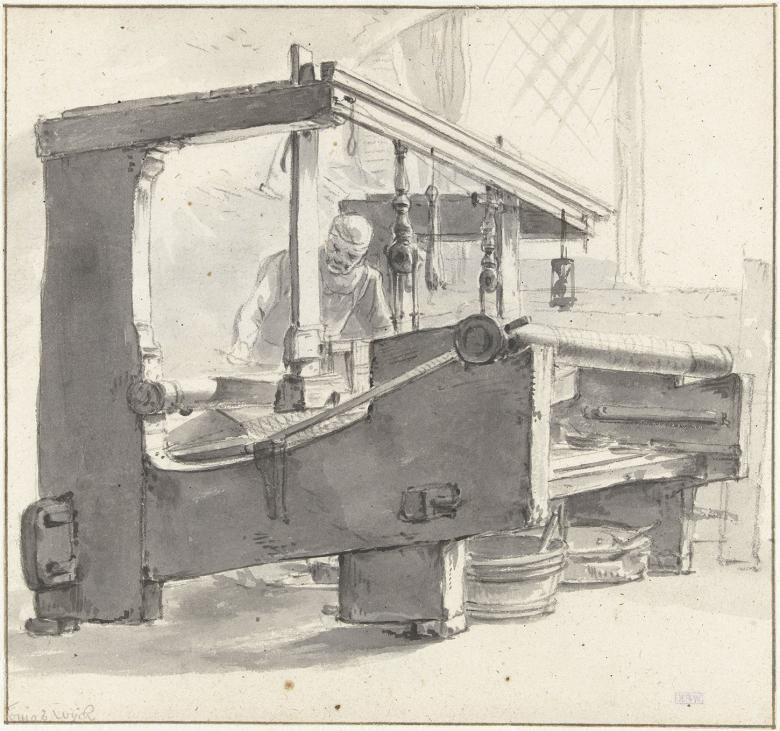 Thomas Wijck, A Weaver at Work: A Weaver at Work. Brush and grey ink, over black chalk. Rijksmuseum, Amsterdam.

Credit
Thursday-evening Talk: From Sketch to Painting
Location

Millennium Wing Studio

Admission

Full price: €10

Discounts available for over 65s, jobseekers, students and members of the Friends.
Join Dr John Loughman, Associate Professor, School of Art History and Cultural Policy, University College Dublin, for this evening lecture exploring how 17th-century Dutch artists used drawings as part of the painting process.
This event is part of a programme accompanying the exhibition Dutch Drawings: highlights from the Rijksmuseum (on view 16 July - 6 November 2022).
This exhibition is organised in cooperation with the Rijksmuseum in Amsterdam.
About Dr John Loughman
Dr John Loughman is a specialist in 17th-century Dutch art. In 1993, he completed his PhD thesis at the Courtauld Institute of Art, University of London, on collecting and the art market in Dordrecht, 1620-1749. He continues to work on aspects of patronage, the 17th-century Netherlandish domestic interior, and pupils of Rembrandt. A book co-authored with J.M. Montias (Yale University) was published by Waanders in 2000: 'Public and Private Spaces: works of art in 17th-century Dutch houses'.