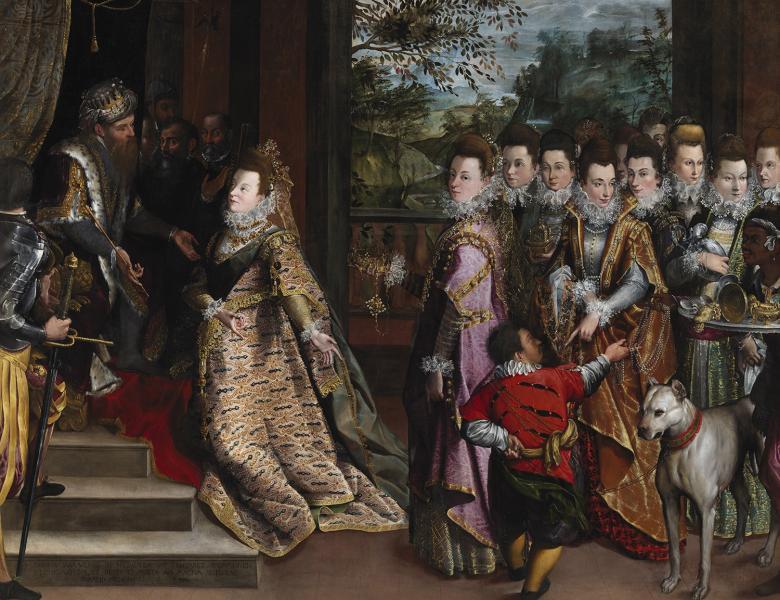 Photo © National Gallery of Ireland.
Credit
Symposium - Lavinia Fontana: Trailblazer, Rule Breaker
Location

Lecture Theatre

Admission

€65 full price

Discounts available for Students (50%), Friends of the Gallery (20%) and over 65s (10%)
This international symposium, hosted in conjunction with our forthcoming exhibition, Lavinia Fontana: Trailblazer, Rule Breaker, will celebrate the life and work of this remarkable artist. 
Sixteenth-century Bolognese painter Lavinia Fontana is widely considered to have been the first female artist to achieve commercial success beyond the confines of a court or a convent. She maintained an active career, while also taking on the role of wife and mother. She was the first woman recorded as having her own workshop, and thought to have been the first woman to paint public altarpieces and female nudes. Bringing together a selection of expert speakers, this study day will explore the traditions from which the artist drew inspiration, examine her enduring legacy, and highlight the unique talents of this trailblazing woman painter.
Confirmed speakers include:
Dr Aoife Brady, Curator of Italian and Spanish Art and Curator of the Fontana Exhibition, National Gallery of Ireland
Professor Vera Fortunati, University of Bologna, curator of the 1994/ 1998 Lavinia Fontana exhibitions and specialist in the study of Bolognese women artists
Dr Sheila Barker, Founding Director of the Jane Fortune Research Program on Women Artists at the Medici Archive Project in Florence, curator of "The Immensity of the Universe in the Art of Giovanna Garzoni" exhibition, Gallerie degli Uffizi, Florence, leading expert on Artemisia Gentileschi
Dr Emanuele Lugli, Assistant Professor, Stanford University, specialist in Italian painting, trade, urban culture, and the history of fashion
Jonquil O'Reilly, fashion historian and Old Master specialist at Christies, New York
Professor Babette Bohn, Texas Christian University, leading expert on the women artists of Bologna, author of 2021 volume "Women Artists, Their Patrons, and Their Publics in Early Modern Bologna"
Stefania Vai, Ph.D. candidate, University of Edinburgh, researching Lavinia Fontana's Roman period
Professor Raffaella Morselli, Chair Professor of Modern Art History at Università di Teramo, expert on Baroque painters between Bologna and Rome
Refreshments and a light lunch are included in the ticket price. We look forward to sharing a detailed programme closer to the time. 
Lavinia Fontana: Trailblazer, Rule Breaker is proudly supported by Bank of America, Exhibition Partner.
Symposium support with thanks to Samuel H. Kress Foundation
The Gallery would like to thank the Department of Tourism, Culture, Arts, Gaeltacht, Sport and Media for their ongoing support.