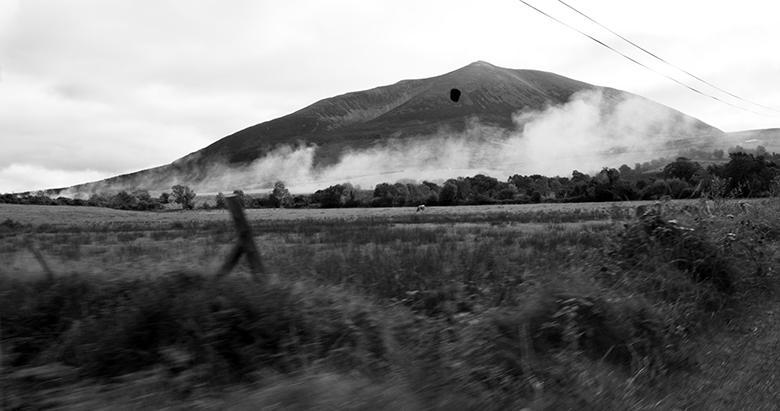 Niamh O'Malley (b.1975), Nephin, 2014. Single channel HD video, 21 mins 31 sec loop, silent, 16:9. © Niamh O'Malley
Credit
Symposium: Borders
Location

Lecture Theatre

Admission

€15 full price | €5 for students
Join us for a symposium, presented in partnership with Paper Visual Art, addressing a timely theme examined in the exhibition Shaping Ireland: Landscapes in Irish Art.
Featuring contemporary writers, artists, filmmakers and critics—including Dragana Jurisic, Colin Graham, Declan Long, Niamh O'Malley, Mary Ann Bolger, Clare Bell and Garrett Carr—the symposium will comprise short, engaging presentations and panel discussions exploring the concept of borders. 
Ticket price includes refreshments and free access to Shaping Ireland.*
Paper Visual Art (PVA) began in 2009 as an online journal of art criticism. Now based between Dublin and Berlin, PVA produces writing about art and, in 2019, celebrates 10 years of continuous high-quality publishing. To mark this anniversary, PVA has teamed up with the Gallery to present this symposium that addresses a theme common to both the Shaping Ireland exhibition and PVA's anniversary publication, PVA10.
*You will receive a code in your confirmation e-mail, so that you can book your exhibition ticket for a time that suits.