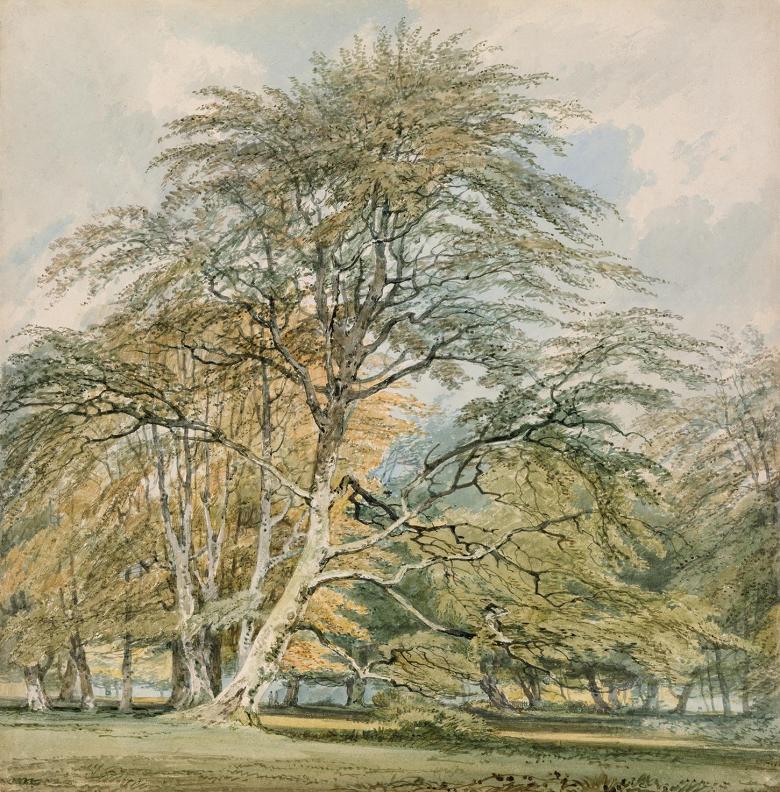 Joseph Mallord William Turner (1775-1851), Beech Trees at Norbury Park, Leatherhead, Surrey, c.1797. Photo © National Gallery of Ireland.
Credit
Sketching Tour of Turner: The Sun is God
Location

Meet at the exhibition desk

Admission
Take a deeper look at Turner: The Sun is God with an artist from our guide panel.  
Learn about the history of the paintings and use sketching to observe and respond to details and techniques. No artistic ability required, just a willingness to get creative! The ticket includes access to the exhibition. 
We will provide clipboards, paper and pencils
Bring your own dry materials, if you like
No wet materials (paint, watercolour etc.) allowed
This event is presented on the occasion of our exhibition Turner: The Sun is God.
Friends of the Gallery, children and carers see the exhibition for free
Turner: The Sun is God is organised in cooperation with Tate.
The exhibition is proudly supported by Grant Thornton, Exhibition Partner.
The Gallery would like to thank the Department of Tourism, Culture, Arts, Gaeltacht, Sport and Media for their ongoing support.