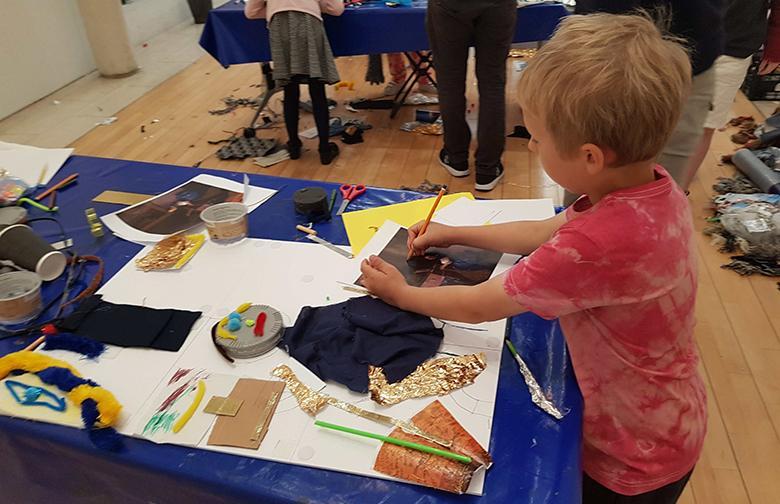 Sensory-friendly workshop
Location

Print Gallery

Admission

Free, but booking is essential
Our team of specialist practitioners will lead this sensory-friendly workshop aimed at children aged 4 - 10 years, who may struggle with their sensory environment.
Taking inspiration from our exhibition Bauhaus 100: The Print Portfolios, the activities will focus on colour, shape and texture. A variety of art-making processes and experiences will be offered to suit your child's preferences.
The workshop will take place in the Print Gallery. In order to provide a more comfortable space, the room will be closed to the public for the duration of the session to minimise distraction and noise.
Places are limited, so advance booking is essential. Ticket-holders will be emailed in advance with information about what to expect during the session.
Please note: Booking is only required for children. Parents, guardians and carers who wish to accompany their children do not need to reserve a space
This workshop also takes place on Tuesday, 30 July and Wednesday, 31 July.