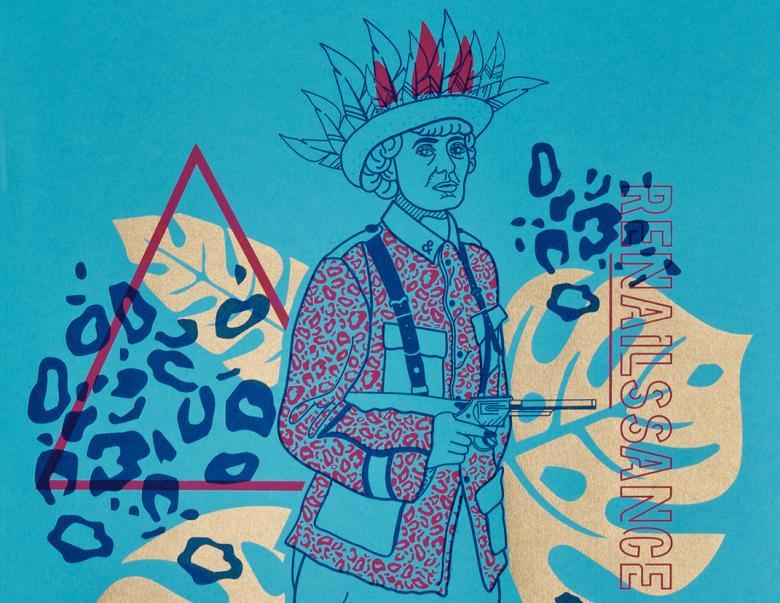 Iconic Irish Boss Lady | Countess Markievicz, by Jill & Gill, 2019
Credit
R E N A I L S S A N C E | Jill & Gill live screen printing
Location

Millennium Wing Studio

Admission
Drop by the Millennium Wing Studio where dynamic duo Jill & Gill will facilitate screen printing demos and share the creative process behind making their bespoke R E N A I L S S A N C E design (pictured above). 
This event is part of a series of events planned around our R E N A I L S S A N C E display, a collaboration with Tropical Popical.
Limited edition screen prints and sweatshirts by Jill & Gill are available in the Gallery Shop, and on their website.