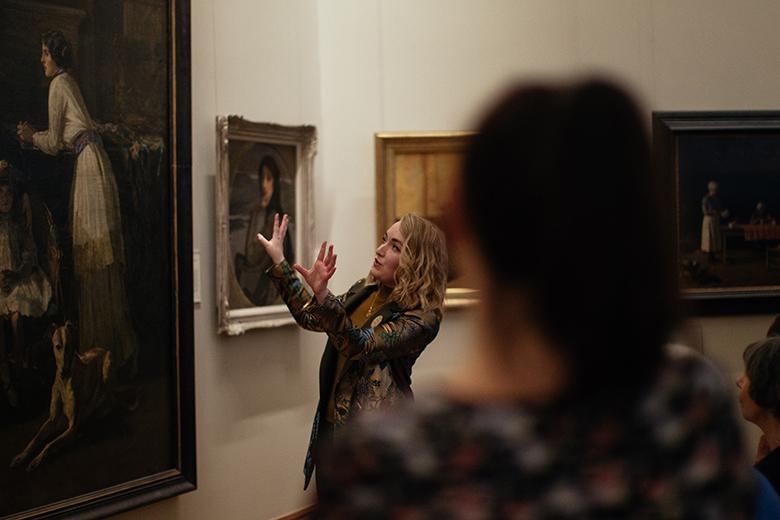 Image © National Gallery of Ireland. Photographer: Jack Caffrey, The Pimlico Project, 2018.
Credit
Pop-up talk \ Walk II by Marc Chagall
Location

Print Gallery

Admission

Free. No booking required.
Join Mags Harnett for a free pop-up talk focused on Marc Chagall's print, currently on view in Bauhaus 100: The Print Portfolios.
Meet in the Print Gallery.
All welcome!