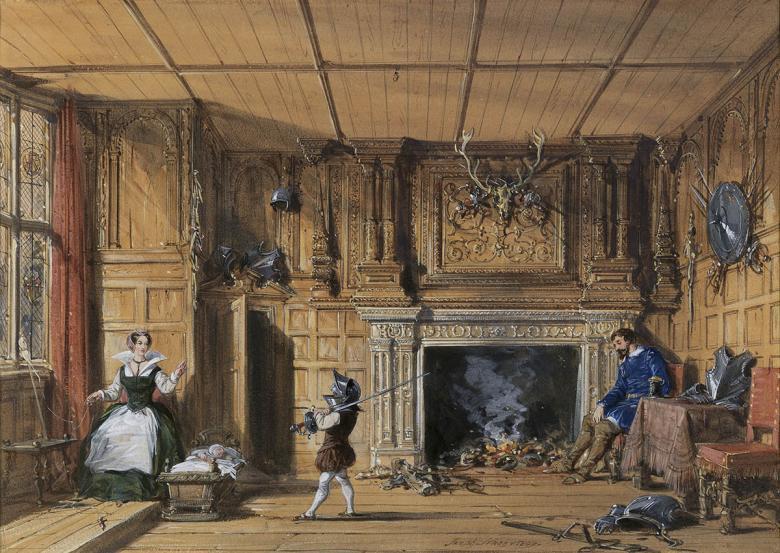 Joseph Nash (1808-1878), The Gatehouse Fireplace, Kenilworth Castle, 1840. Photo © National Gallery of Ireland.
Credit
Online Talk: Divas and Martyrs - the Romantic view of Elizabethan England
Location

Online via ZOOM

Admission

Free, but booking required.

Booking will close an hour before the start of the event.
Join Adrian Le Harivel, Curator of British Art at the National Gallery of Ireland, for this lively discussion about divas and martyrs.
In the Romantic era, when history with degrees of fiction was popular in both novels and art, Italian and French opera also played a part. Love, betrayal and tragedy were highlighted in all media, where Elizabeth I had to take second place to Mary, Queen of Scots. This popularised and coloured how we still view these historical events and personal relations.
This online talk is part of a series complementing our current exhibition Glamour and Governance.
Please note: Booking will close an hour before the start of the event. This is an online event via ZOOM. A receipt will be sent after purchase, and a ZOOM link will be sent via email to all ticket holders the day before the event. Please contact [email protected] if you have any questions.