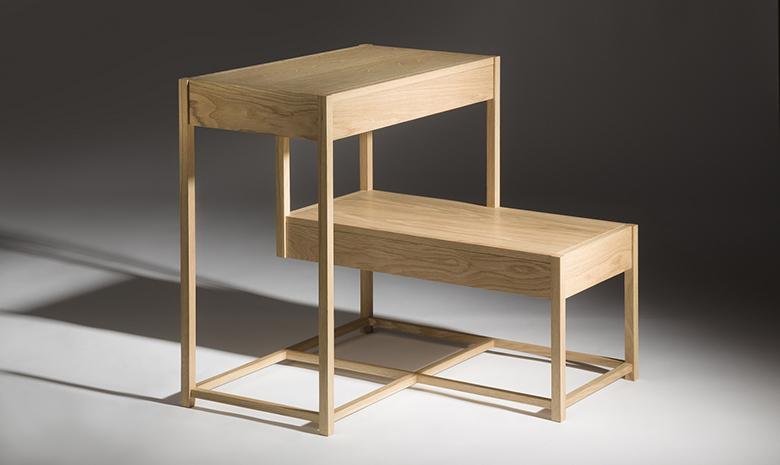 © Cillian Ó Súilleabháin
Credit
NowHaus!
Location

Millennium Wing Studio

Admission
Join us for a creative careers workshop inspired by our current exhibition Bauhaus 100: The Print Portfolios.
This workshop will be led by designer and furniture maker Cillian Ó Súilleabháin, and will include the story of his career and work as well as interactive learning and collaboration exercises. Hear about Cillian's connection to the Bauhaus school of thought, specifically the balance of design and function.
This is a chance for young people to learn about what a career in furniture, carpentry and design might involve, and an opportunity to ask questions and learn new skills.
Cillian Ó Súilleabháin is a designer and furniture maker based in Co. Dublin. A graduate of Trinity College Dublin, he began his professional life as a mechanical engineer, but retained a curiosity for the aesthetics of form and function. His transition to a career in design commenced in 2007 and he set up his own studio in 2011 where, working mainly to commission, he continues to design and hand-make his minimal, geometric furniture. In 2015, Cillian was named the Design and Craft Council of Ireland's FutureMaker of the Year, and was also included in their PORTFOLIO: Critical Selection, a showcase of the "leading edge of contemporary craft and design" in Ireland.
See a full list of all Bauhaus-related events at the Gallery