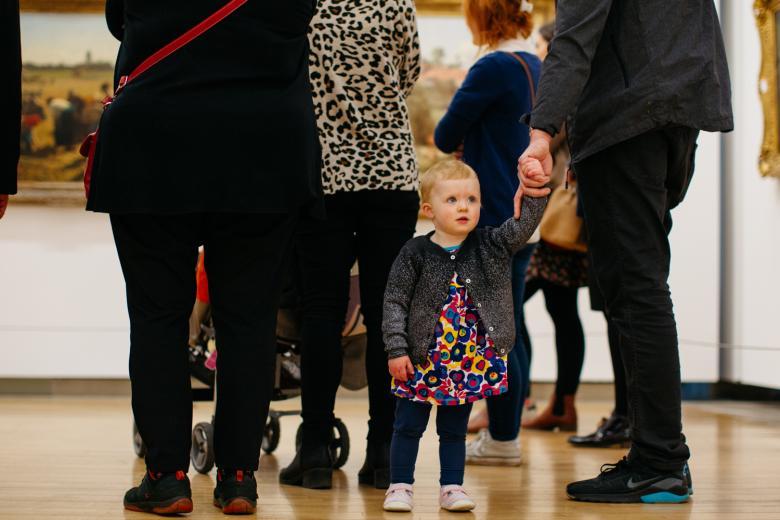 © National Gallery of Ireland. Photographer: Jack Caffrey, The Pimlico Project, 2017.
Credit
New parents' tour
Location

Merrion Square information desk

Admission

Free. No booking required.
These tours are for parents, guardians, and carers of young children, and will focus on a selection of highlights in the permanent collection. Our aim is to welcome families and visitors of all ages and encourage them to feel comfortable in the Gallery rooms. 
The route is suitable for prams and strollers, and all are welcome. 
Our Early Years activities include tours for new parents and sensory workshops for babies. Take a look at all of our upcoming Early Years events