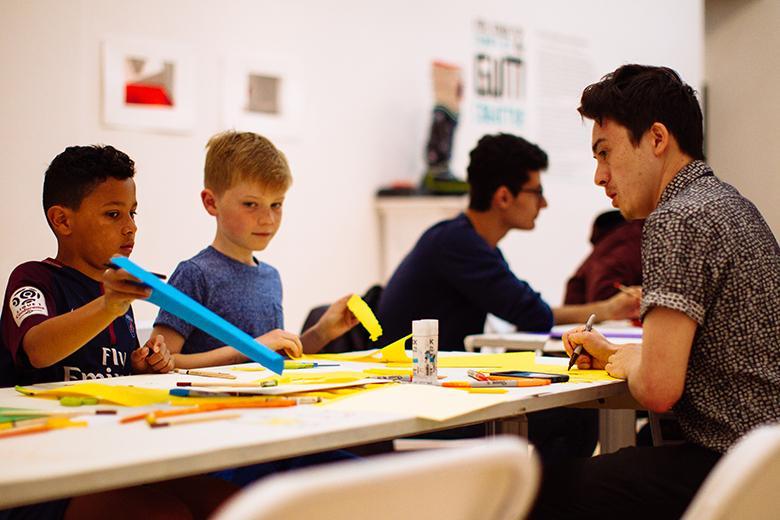 Photographer: Jack Caffrey, The Pimlico Project, 2018
Credit
Mid-term break workshop \ Rethink the World
Location

Millennium Wing Studio

Admission

€50 for a four-day course
Course runs 29 October to 1 November 2019, from 2pm to 4pm each day
Join us for this dynamic four-day art course designed for children aged 8+.
Visual artist Tanad Williams will lead workshops on the use and reuse of selected materials. Discover the possibilities of recycling, and recreate new objects to share with the contemporary world!
Part of the programme of events supporting the exhibition Bauhaus 100: The Print Portfolios.