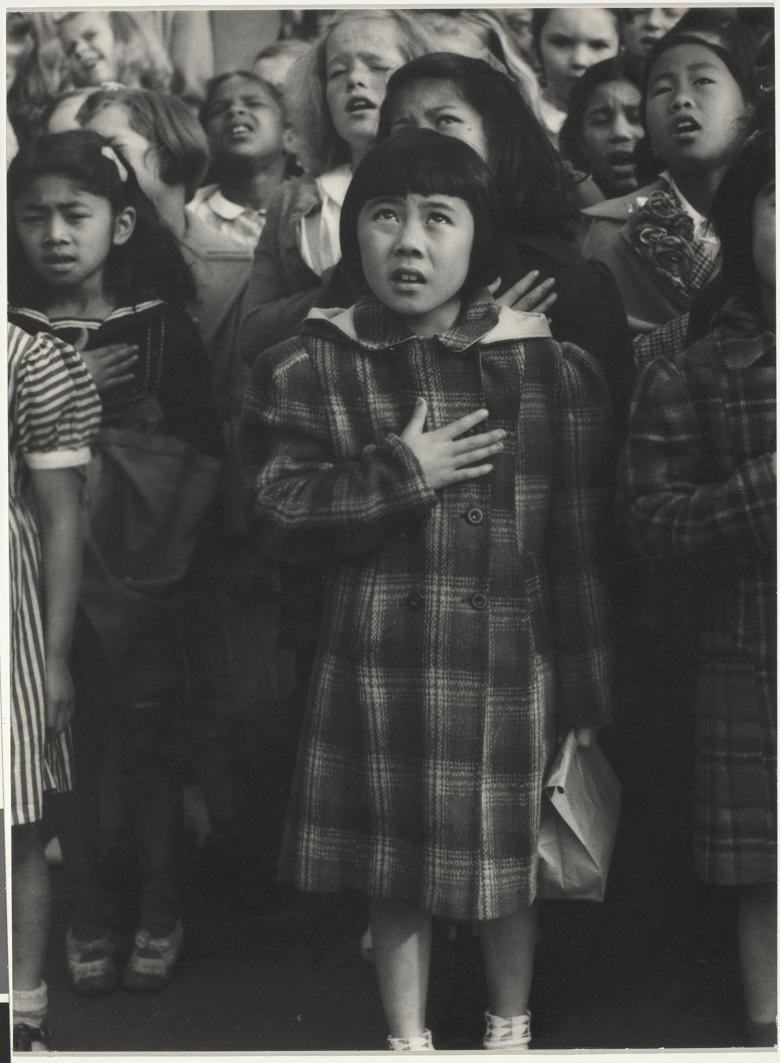 Dorothea Lange (American, 1895–1965), One Nation Indivisible, 1942. Gelatin silver print. Bank of America Collection.

Credit
In Focus: Photography in Theory Reading Group
Location

Members' Reading Room

Admission

€8 (including tea/coffee)
Join Jennie Taylor from the Education Team for a focused and informal discussion on key ideas around photography in our Members' Room. This conversation will be guided by one selected essay from On Photography by Susan Sontag. The text will be circulated in advance to ticket holders.
About the text: On Photography is an iconic 1977 collection of essays by American writer, filmmaker, philosopher, teacher, and political activist, Susan Sontag. It originally appeared as a series of essays in the New York Review of Books between 1973 and 1977. In the book, Sontag expresses her views on the history and role of photography in capitalist society, discussing many examples of modern photography.
This event is part of a series of presented in association with our exhibition Moment in Time: A Legacy of Photographs | Works from the Bank of America Collection. 
This exhibition is made possible through the Bank of America Art in our Communities® program.