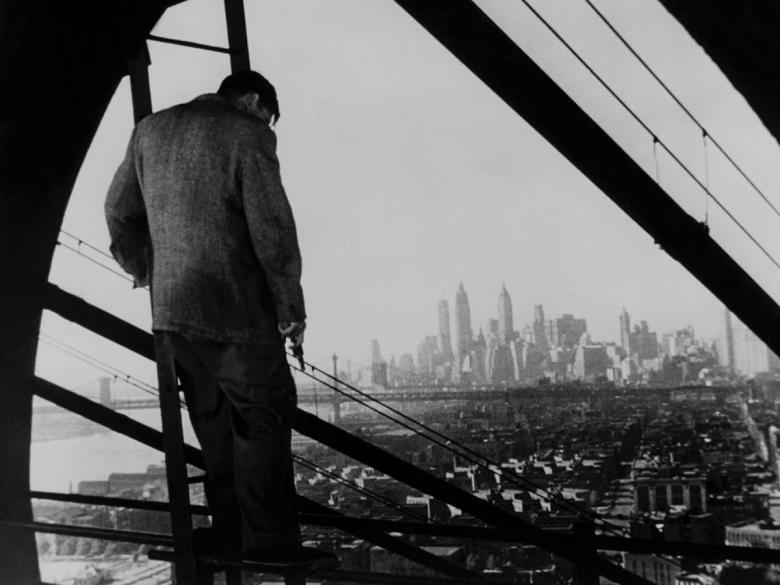 Film \ The Naked City
Location

Lecture Theatre

Admission

€8
Discounts available for Friends of the Gallery
This spring, the Friends of the Gallery are pleased to present a trio of screenings under the theme of 'The Hollywood Narrative'. 
This series of film screenings will look at how Hollywood characterised American life through filmmaking. Each film in the series has been selected for its iconic visual style and powerful cinematography.
The Naked City (1948).
Duration: 96 minutes / Certificate: CLUB
Director: Jules Dessin / USA / 1948
Cast: Barry Fitzgerald, Howard Duff, Dorothy Hart
After a former model is drowned in her bathtub, Detective James Halloran (Don Taylor) and Lieutenant Dan Muldoon (Barry Fitzgerald) attempt to piece together her murder. A friend of the victim mentions "Mr. Henderson," and the police also find the actions of Frank Niles (Howard Duff) peculiar. As Muldoon and Halloran start to fill in the details of the victim's past, they find that she had a lively social life, filled with many suitors, and the mystery becomes even more complex.
This double Oscar-winning film noir was directed by Jules Dassin, based on a story by Malvin Wald. Both men were later blacklisted by the House of Un-American Activities Committee (HUAC). The influence of Italian neorealismo can be seen, and the film was shot almost entirely on the streets of New York, with the city taking on a central role in the story.
Screenings in association with Access Cinema.
This screening is part of a series of events presented in association with our exhibition Moment in Time: A Legacy of Photographs | Works from the Bank of America Collection. 
This exhibition is made possible through the Bank of America Art in our Communities® program.