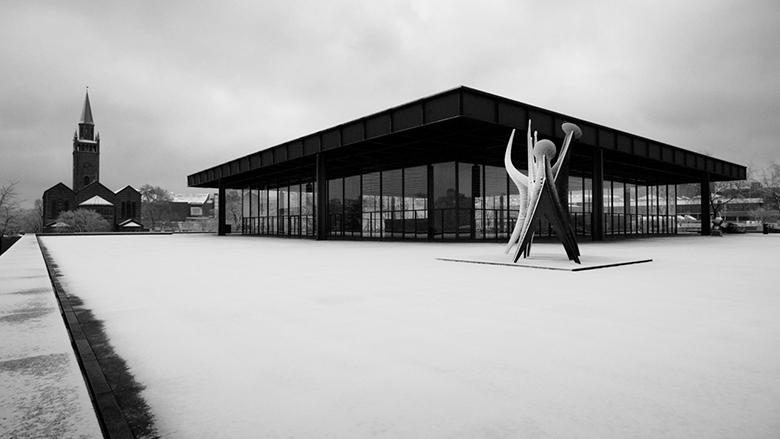 Photo © Judith Kaufmann and Marcus Winterbauer
Credit
Film \ Mies van der Rohe's Neue Nationalgalerie
Location

Lecture Theatre

Admission

Free. No booking required.
Dir.: Ina Weisse, b/w, 48 min., Germany 2016-17
The Neue Nationalgalerie (New National Gallery) in Berlin is a ground-breaking structure by architect and former Bauhaus director Mies van der Rohe. This film explores the evolution of the legendary building, fifty years after the opening of the museum in 1968. 
The film's director Ina Weisse is the daughter of the architect Rolf Weisse, who worked at the Chicago office of Mies van der Rohe. She explores how the Neue Nationalgalerie came into being, as well as the convictions and ideology that van der Rohe's structure brings to the fore, by means of interviews with her father; with van der Rohe's grandson, Dirk Lohan; with the architect commissioned to renovate the building, David Chipperfield; and with many others.
In addition to Ina Weisse's interviews, and the fascinating visuals of the museum as it was being vacated for renovation, the documentary includes previously unreleased footage shot by Rolf Weisse in the sixties in the office of Mies van der Rohe.
Part of the programme of events supporting the exhibition Bauhaus 100: The Print Portfolios. See a full list of all Bauhaus-related events at the Gallery here
Presented by the National Gallery of Ireland and the Goethe-Institut Irland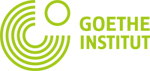 Upcoming Bauhaus film screenings