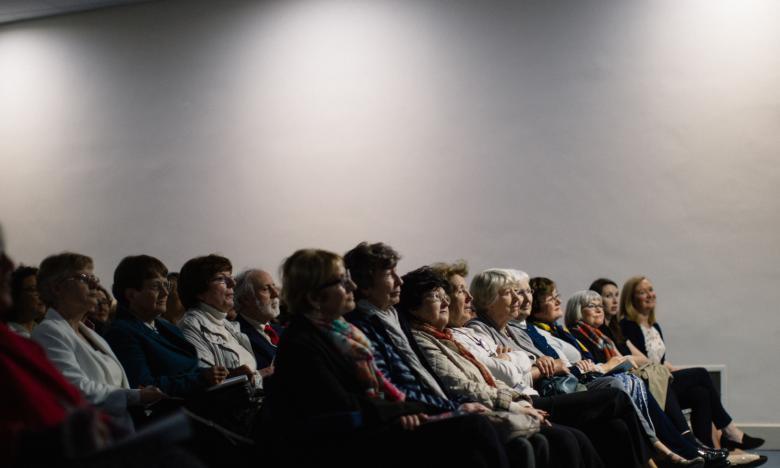 © National Gallery of Ireland.
Credit
Film \ Bauhaus Spirit: 100 Years of Bauhaus
Location

Lecture Theatre

Admission

Free. No booking required.
Dir.: Niels Bolbrinker, Thomas Tielsch, colour, 90 min., Germany 2017/18
The Bauhaus as a social utopia is the starting point of this film, which surveys the movement's evolution, transformation, and power to inspire over the course of the last hundred years.
This eye-opening film presents a cultural history of modern spatial thinking that is as enthralling as it is enlightening. It takes us on an amazing and delightful stroll amidst the spaces and environments of Modernism—a stroll that makes sure that afterwards all shapes and forms are viewed through completely different eyes.
6 October | Mies van der Rohe's Neue Nationalgalerie. Read more
13 October | Bauhaus: Model and Myth. Read more
20 October | Bauhaus: Stage and Dance. Read more
3 November | Mies van der Rohe's Villa in Brno, Haus Tugendhat. Read more
Part of the programme of events supporting the exhibition Bauhaus 100: The Print Portfolios. See a full list of all Bauhaus-related events at the Gallery here
Presented by the National Gallery of Ireland and the Goethe-Institut Irland