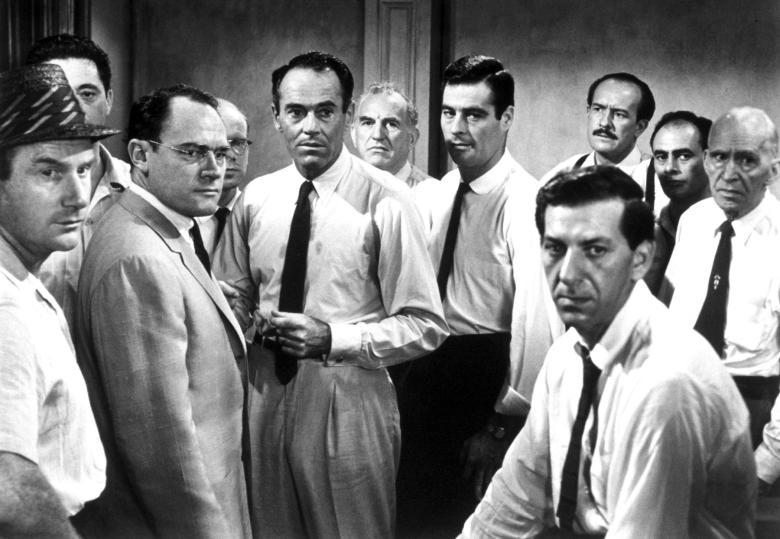 Film \ 12 Angry Men
Location

Lecture Theatre

Admission

€8
Discounts available for Friends of the Gallery
This spring, the Friends of the Gallery are pleased to present a trio of screenings under the theme of 'The Hollywood Narrative'. 
This series of film screenings will look at how Hollywood characterised American life through filmmaking. Each film in the series has been selected for its iconic visual style and powerful cinematography.
The final screening is 12 Angry Men (1957). 
Duration: 92 minutes / Certificate: G
Director: Sidney Lumet / USA / 1957
Cast: Henry Fonda, Lee J. Cobb, E.G. Marshall, Jack Warden, Jack Klugman
This film marked the directorial debut of Sidney Lumet (Network; Dog Day Afternoon) and was written by Reginald Rose, adapted from his own teleplay. It earned Academy Award nominations for both men, and for the film's star, Henry Fonda.
On a hot summer's day, a jury of 12 men is sent to begin deliberations in the first-degree murder trial of an 18-year-old Latino accused of killing his father. A guilty verdict will mean an automatic death sentence for the young man, and on the surface it appears to be an open-and-shut case.
When juror no. 8 (Henry Fonda) casts the only not-guilty vote in the first jury ballot, tensions begin to rise. He must persuade the other 11 jury members to take a fresh look at the evidence and convince them of their duty to reach a verdict that is beyond reasonable doubt.
"... too few films take on the art of arguing as a subject; we could certainly use more of them, but until then, Lumet's window into strained civic duty will continue to serve mightily." - Time Out
Screenings in association with Access Cinema.
This screening is part of a series of events presented in association with our exhibition Moment in Time: A Legacy of Photographs | Works from the Bank of America Collection. 
This exhibition is made possible through the Bank of America Art in our Communities® program.