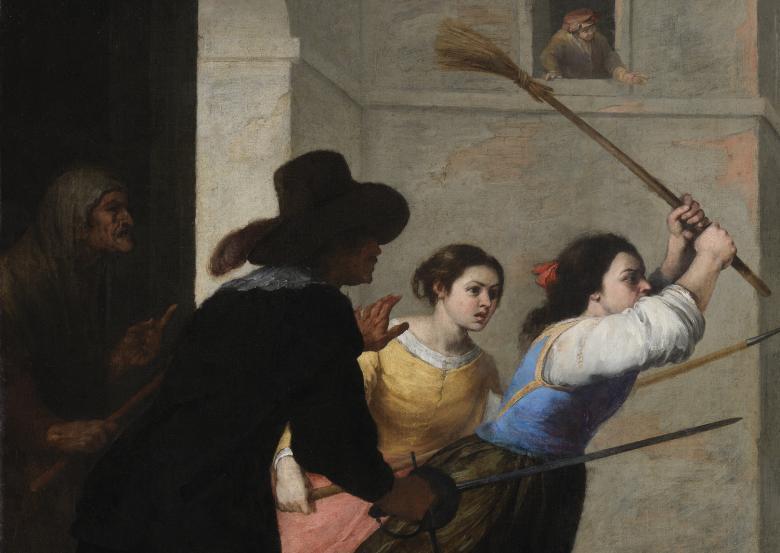 Bartolomé Esteban Murillo (1617-1682), The Prodigal Son Driven Out (detail), 1660s. Photo © National Gallery of Ireland
Credit
Exhibition \ Murillo: The Prodigal Son Restored
Location

Hugh Lane Room (Room 31)

Admission
Following Government advice, the National Gallery of Ireland is temporarily closed. 
We'll see you again soon, but in the meantime, stay connected with us online, with lots of different ways to engage with our collection - virtual tours, videos, podcasts, activities for children, blogposts, and much more.
For the first time in decades, see this series of works by one of the most celebrated painters of the Spanish Golden Age, Bartolomé Esteban Murillo (1617–1682) hanging side by side in the National Gallery of Ireland. Six remarkable paintings depicting the parable of the Prodigal Son have been conserved and researched at the National Gallery of Ireland. Fascinating details uncovered during the conservation project and a number of related prints will be displayed alongside the series, revealing the secrets of the artistic process of this master storyteller.
Explore the virtual Murillo exhibition here
Curators| Muirne Lydon and Dr Aoife Brady
Generously supported by the Blavatnik Family Foundation