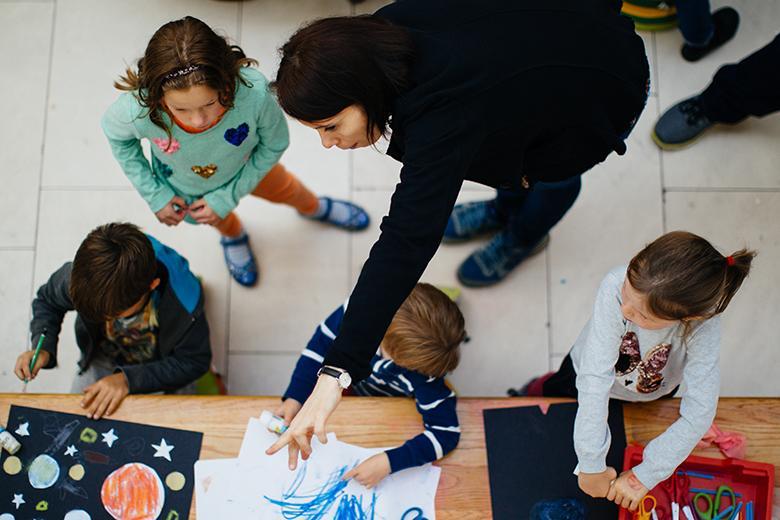 Photographer: Jack Caffrey, The Pimlico Project, 2017
Credit
Drop-in family workshop \ Sparkling Sunshine
Location

Maples Group Creative Space

Admission

Free. No booking required.
This week's workshop takes inspiration from the exhibition Sorolla: Spanish Master of Light, with Louise McGrath exploring Sorolla's sunshine.
At our weekly drop-in workshops, children and their parents/guardians/carers are encouraged to work together on creative projects. Drop-in and stay for as long (or as little!) as you wish.
Suitable for children of all ages, these workshops take place in the Maples Group Creative Space in our Atrium. 
Our free workshops take place weekly, every Sunday from 11.30am. See a full listing of upcoming family workshops