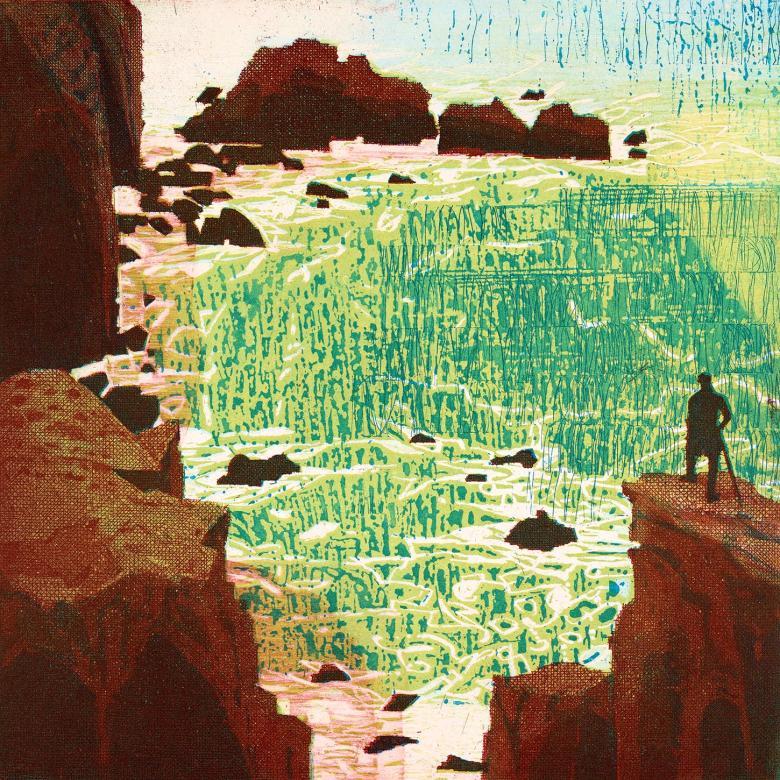 Niall Naessens, As Far West as The Wanderer Could Go. © the artist.
Credit
Describing a Landscape: online painting class
Location

Online via ZOOM

Admission
To celebrate the exhibition Turner & Place: Landscapes in Light and Detail, artist Niall Naessens will lead a series of online classes focusing on landscape and Turner's use of light. 
This is the final class in a series of three online painting classes led by Niall Naessens. This week, Naessens will lead you on a short tour, introducing you to his environment in West Kerry. He will also discuss how he develops concepts in the genre of landscape.
Class format:
These classes will take place live online, via ZOOM webinar, with a link sent out to each participant the evening before the event.
Each session will be recorded and the recordings will be made available for one week to enable participants to take part or catch up at their leisure.
Materials required:
Watercolour box or tubes
Coloured pencils 
Gouache 
Pens 
Brushes 
Acrylic drawing inks 
Watercolour paper or cartridge paper
Tickets:
All classes in the series:
15 January 2022, 11am - Drawing Space and Observing the Sublime
22 January 2022, 11am - Experimenting with Colour and Light
29 January 2022, 11am - Describing a Landscape
About Niall Naessens:
Niall Naessens is a Dublin-born artist who currently lives in Lios na Caolbhaí, Brandon, in West Kerry. He is known for his landscapes that resonate a sense of space, time and light. In 2018, he had a solo show at the National Gallery of Ireland entitled Good Morning Mister Turner: Niall Naessens and J.M.W. Turner. In this exhibition, Naessens showed etchings and drawings inspired by Turner alongside the Gallery's Vaughan Bequest of Turner watercolours. Naessens' most recent exhibition, The Wanderer, was exhibited at SO Fine Art, Dublin (13 November–4 December 2021).