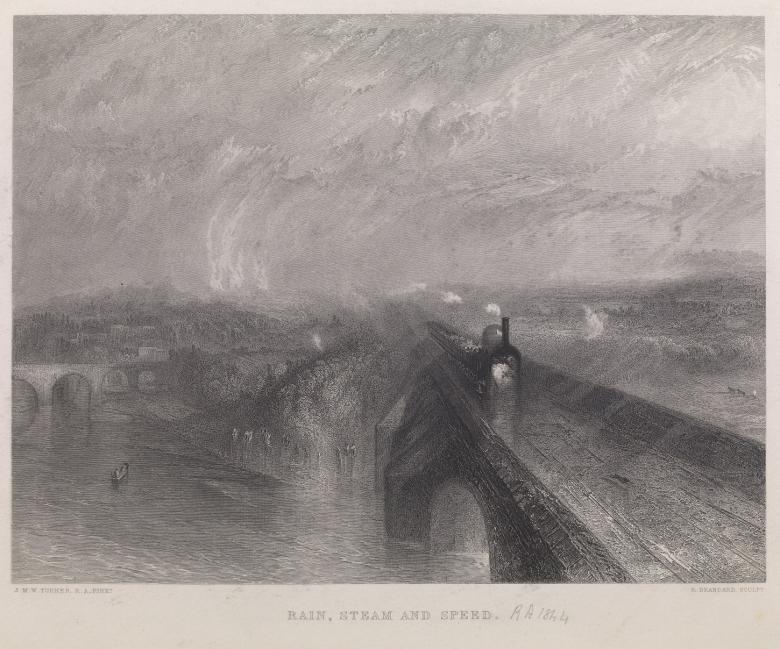 After J.M.W. Turner (1775-1851), Rain, Steam, and Speed. Engraved by R. Brandard, published 1859-1861. Photo © Tate.


Credit
Britain in the Age of Turner
Location

Lecture Theatre

Admission
Join us for this talk with our guest speaker, Professor Emma Griffin, looking at social changes in the time of Turner that define today's world.
As the moment when one small, European nation entered decisively down the path to modernity, the British industrial revolution has rightly attracted considerable reflection and attention.  But what exactly was the industrial revolution? And what impact did it have on the lives of the ordinary men, women, and children whose labour underpinned industrialisation?  In this lecture, Emma Griffin provides an overview of the industrial revolution and the manifold ways in which it altered Britain and the lives of everyone living there.
About the speaker
Emma Griffin is Professor of British History at UEA.  She is the author of five books, including most recently Bread Winner: An Intimate History of the Victorian Economy and is currently writing a global history of industrialisation for Penguin Press.  She is the President of the Royal Historical Society and an Investigator on the Living with Machines project.
This event is presented on the occasion of our exhibition Turner: The Sun is God.
Friends of the Gallery, children and carers see the exhibition for free
Turner: The Sun is God is organised in cooperation with Tate.
The exhibition is proudly supported by Grant Thornton, Exhibition Partner.
The Gallery would like to thank the Department of Tourism, Culture, Arts, Gaeltacht, Sport and Media for their ongoing support.