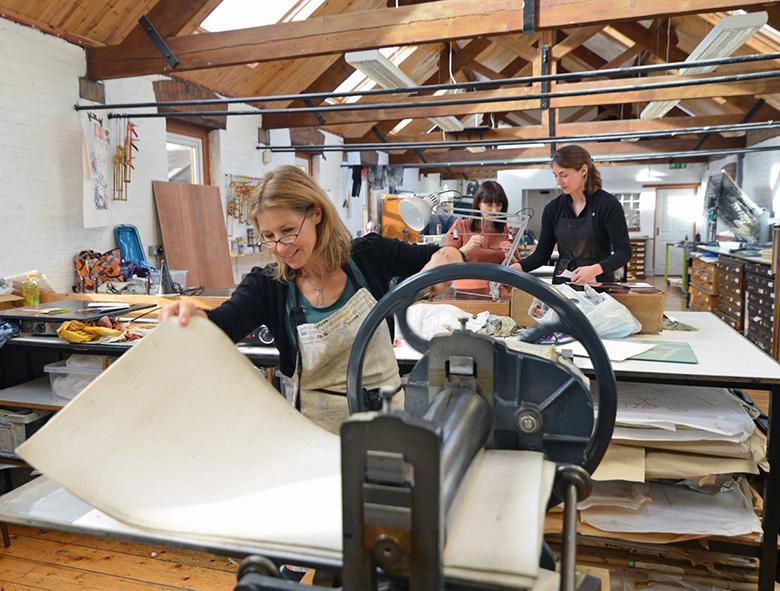 Ask the Makers: Louise Leonard
Location

Online (via ZOOM)

Admission
Relief demonstration with Louise Leonard, Graphic Studio.
There are many ways an image can be transferred from one surface to another.  Our new exhibition, Living with Art: from Picasso to Celmins showcases a multitude of printmaking techniques including etching, drypoint and monotype.
We are delighted to be collaborating with Graphic Studio Dublin once again to explore these techniques with two special events. The first event on 14 May will feature the artist Clare Henderson who will demonstrate intaglio, while on 21 May, Louise Leonard will demonstrate relief printing. As well as demonstrating these fascinating and diverse techniques, the artists will take questions from the members of the online audiences.
Note: Ticketholders will receive the link the event on the evening before it is due to take place. Please contact [email protected] if you have any questions.