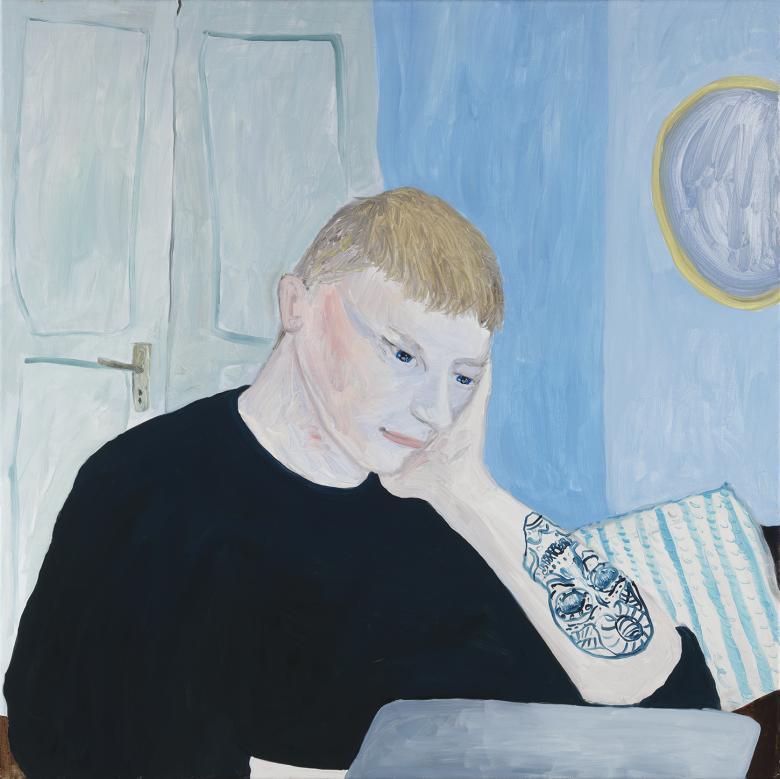 Kathy Tynan, Over Heavy Seas, 2019. © Kathy Tynan / Kevin Kavanagh Gallery, Dublin.

Credit
Apollo Project Creative Careers: Kathy Tynan
Location

Online via ZOOM

Admission
Join Kathy Tynan, one of the artists shortlisted for this year's Zurich Portrait Prize, for a special workshop exploring her work and career.
Kathy will present an insight into her studio process in terms of the decision making involved and the practical execution of an oil painting. She will begin with an outline of her research practice, how ideas are gathered and selected for a painting, through photography, computer editing and sketching. This will be followed by a step-by-step demonstration of the physical making of one of her paintings, from canvas stretching to adding layers and final details.
This Creative Careers event is part of our Apollo Project programme for young people aged 15 to 25.
Please note this event will take place via Zoom. A link will be sent to participants the day before the event. 
About Kathy Tynan
Kathy Tynan (b.1984) is an artist who practices in painting and drawing. Her work typically depicts details and particularities of urban and domestic scenes. Her direct and energetic approach to the painted surface favours liveliness over correctness of representation. While her work is figurative, its real subject matter is the moment of encounter within the everyday when ordinary or usually overlooked aspects of a scene become illuminated.
Recent solo and two person exhibitions include Two Painters, Highlanes Gallery, Drogheda (2020); Green Like Now, Kevin Kavanagh, Dublin (2019); Luminous Twitch, The Lab Gallery, Dublin (2019) and Atonal Supersound, Kevin Kavanagh, Dublin (2017). Kathy completed a three-month residency at the Cité Internationale des Arts, Paris and published her first book of paintings, Proud & Strong All Day Long in 2018. In 2019 she was the winner of the Dublin City Council Visual Arts Bursary and was shortlisted for The Hennessey-Craig prize for painting. In 2020 she carried out a two-month residency in St. Patrick's Lodge, Dublin and received a special award from The Golden Fleece. Kathy Tynan is represented by Kevin Kavanagh, Dublin.
What is Apollo Project?
Apollo Project is a new way to experience the Gallery, designed by young people for young people!
Connect with artists, designers, makers and creatives at our monthly events. Hear about their journeys and careers, and learn new skills. Network, ask questions, and be inspired to make art and creativity part of your life.
Creativity, education and wellbeing are at the heart of Apollo Project, with an emphasis on collaborating and partnering with young people to co-create vibrant and fun experiences in the Gallery.
Believe in your potential. Live a creative life. ART MAKES YOU!
This event is part of the Gallery's Apollo Project, which is created by young people, for young people. It is presented in association with Zurich Portrait Prize and Zurich Young Portrait Prize.