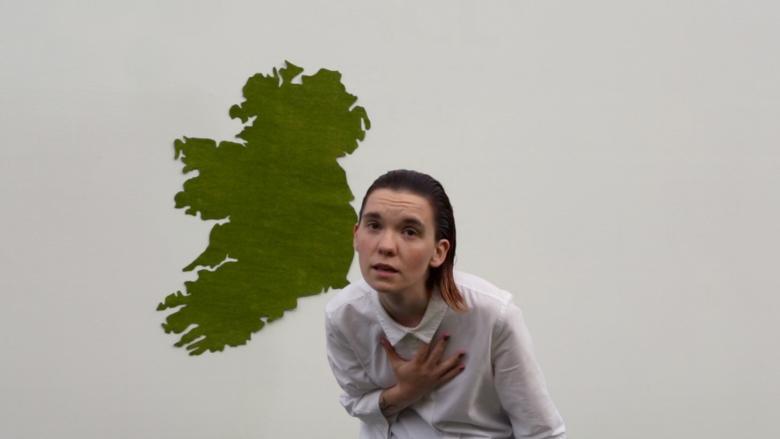 Apollo Project Creative Careers: Eimear Walshe
Location

Online (via ZOOM)

Admission
Join Eimear Walshe, an artist working in video, writing and performance, for a workshop on making space for your creativity.
Eimear will talk about how they develop their work, including researching, writing, and working in various media. They will also speak about the role that art practice has in their life, and the importance of making space for creative, critical and reflecting thinking, regardless of your career choice. Whether it's a notebook, a suitcase, or a 2m x 3m clearing on your floor, this workshop will help identify your needs in order to be creative, and think about how to meet those needs in increasingly uncertain times.
This Creative Careers event is part of our Apollo Project programme for young people aged 15 to 25. It is also part of the programme for OUTing the Past Dublin 2021: The International Festival of LGBT+ History.
Please note: this event will take place via Zoom. A link will be sent to participants the day before the event. 
 
About Eimear Walshe
Eimear Walshe is an artist from Longford. Their work is made public through video, sculpture, publishing, performance and lectures, or combinations of these forms. Their practice is based on research in fiscal and sexual economies and histories, working to reconcile the aesthetics, values and tastes of their queer and rural subjectivity. Selected exhibitions include EVA international, Limerick, (2020); Bodies of Knowledge, Van Abbemuseum, Eindhoven, (2019) and GRETTA with Roscommon Arts Centre, at King House Boyle, 2019. Eimear Walshe is supported by the Arts Council Visual Artist Bursary and Project Award. During two research fellowships at the Van Abbemuseum, Eindhoven, Eimear Walshe set up the projects, Separatist Epistemologies (2018) and The Department of Sexual Revolution Studies (2019) with Design Academy Eindhoven, a public programme to explore how contemporary sexual practices might help us to better understand the relationship between sexuality and society today, including issues such as politics, housing, and technology.
What is Apollo Project?
Apollo Project is a new way to experience the Gallery, designed by young people for young people! Connect with artists, designers, makers and creatives at our monthly events. Hear about their journeys and careers, and learn new skills. Network, ask questions, and be inspired to make art and creativity part of your life. Creativity, education and wellbeing are at the heart of Apollo Project, with an emphasis on collaborating and partnering with young people to co-create vibrant and fun experiences in the Gallery. Believe in your potential. Live a creative life. ART MAKES YOU!